Ben Watson and Kawasaki Racing Team MXGP continued their build-up to the upcoming FIM Motocross World Championship as an impressive runner-up at the Lacapelle Marival Masters in central France.
With the opening round of the world series just two weeks away and the Lacapelle track surface soft, rutted and unpredictable in the wake of heavy rain during the days before the race the Englishman sensibly avoided any unnecessary risks in the early races.
In the first MX1 moto he quickly moved forward to fifth place before settling into a solid pace which kept the chasers off his rear wheel. The Brit was just inside the top 20 at the start of the second moto after spinning at the gate; staying out of trouble through the early laps he advanced majestically through the pack during the second half of the moto to secure another top-six finish with podium-speed laps to the chequered flag.
The KRT rider saved the best for last as he showed he is acquiring the start technique for his new mount to round turn one second in the SuperFinal and hound the leader Maxime Renaux for the entire 24-minute race. The Kawasaki Racing Team MXGP will complete its pre-season programme next weekend at Hawkstone Park in central England.
Ben Watson: "In the end the track got really technical and it showed in the results; there was just the one main line early in the day and that got really bumpy, deep and choppy so the start was important with not much chance to pass. I rode a little tight in the first race, but that's normal at this time of the year.
"It's the same in training but I get faster throughout the day; it's nice that the GPs can return to the two-day format this year to get that out of the way. In the second race I just spun on the gate; towards the end, I started making moves and was happy with that. I got a better start in the SuperFinal and could follow the leader all moto.
"Overall it was another positive day – we came here to work and learn and we did just that. Now we head to my "home" race at Hawkstone which will be another good preparation – we've had hard pack and ruts here, sand at Hawkstone and three races again."
Antti Pyrhönen (KRT team manager): "Ben was riding well all day, but especially in the last race he showed what he can do and we are really happy with a good feeling. These races are really important as we acquire more knowledge of both the bike and Ben, and it's important that he can build his confidence with good results. The mindset has to be that these pre-season races are part of the training programme. We knew from the past that Lacapelle is quite tacky at this time of the year, so it was good training for the first GP at Matterley; the track there also has many ruts and is very technical."
Results
MX1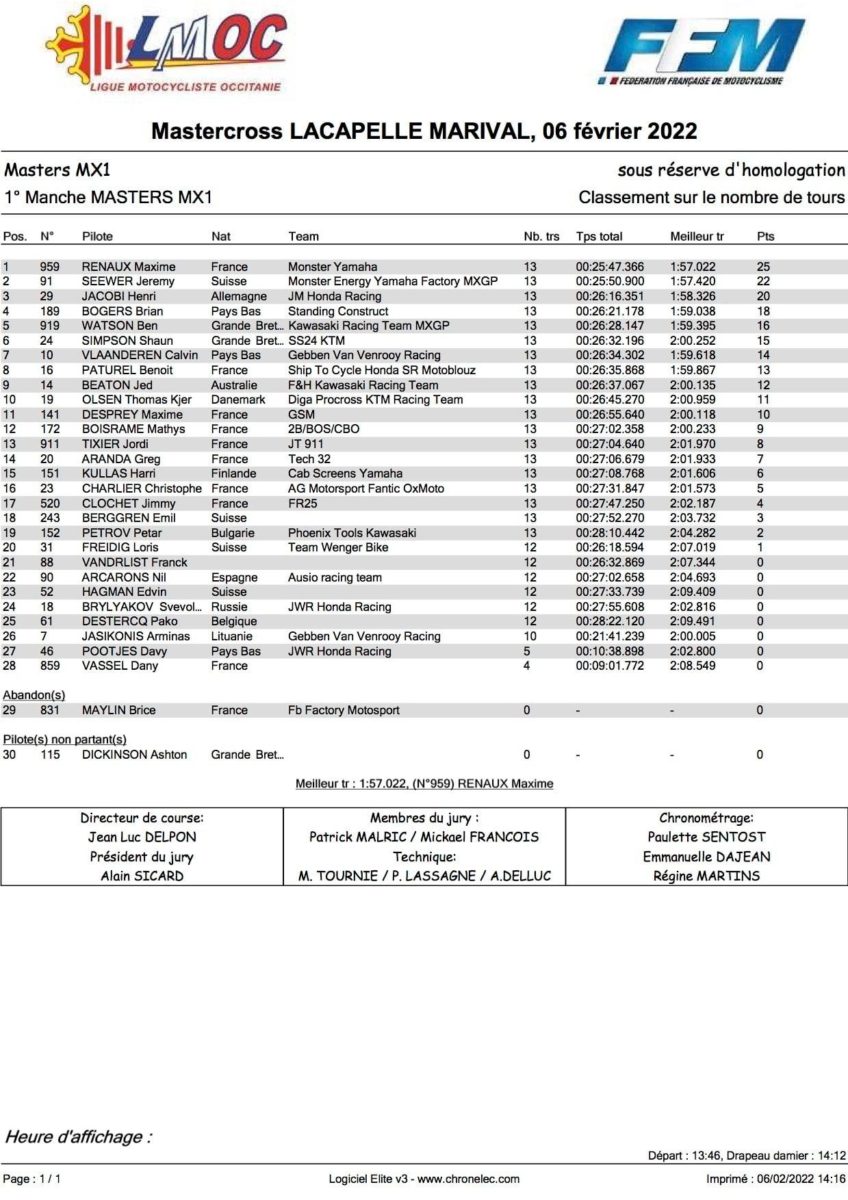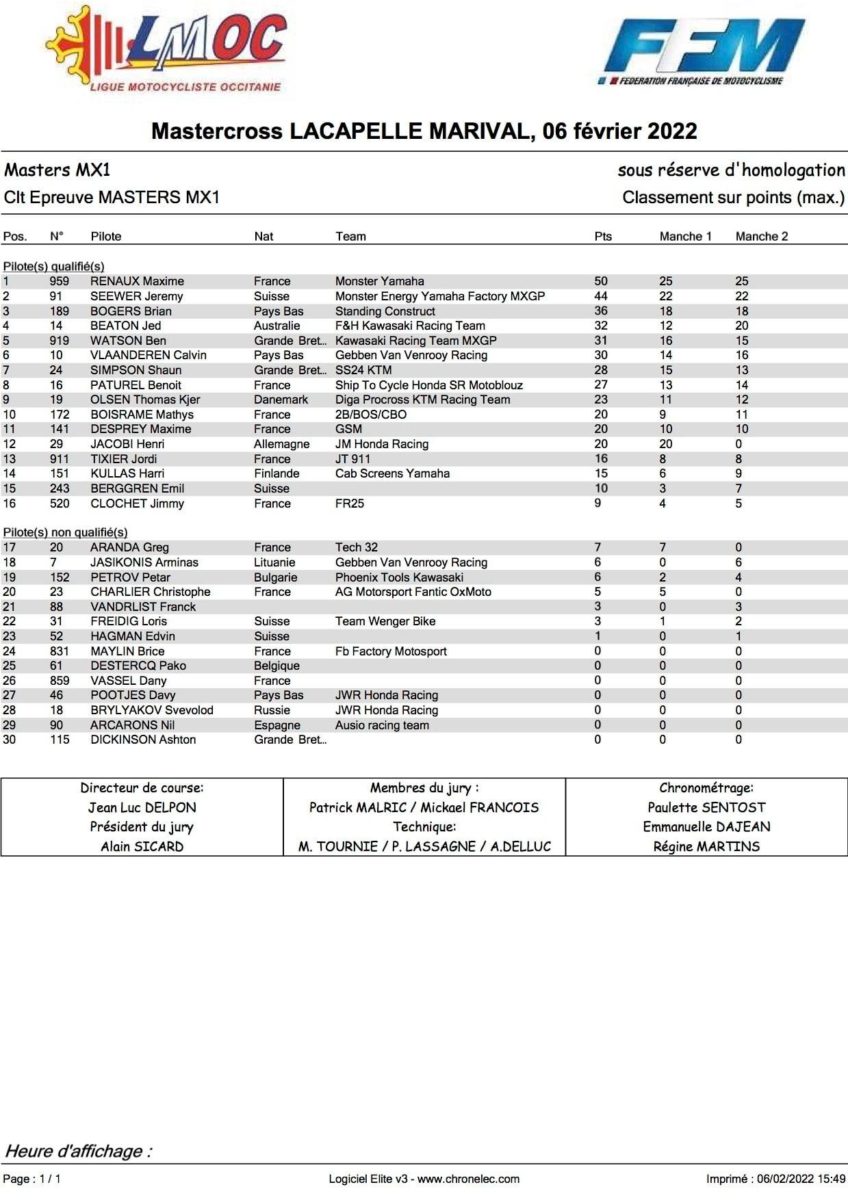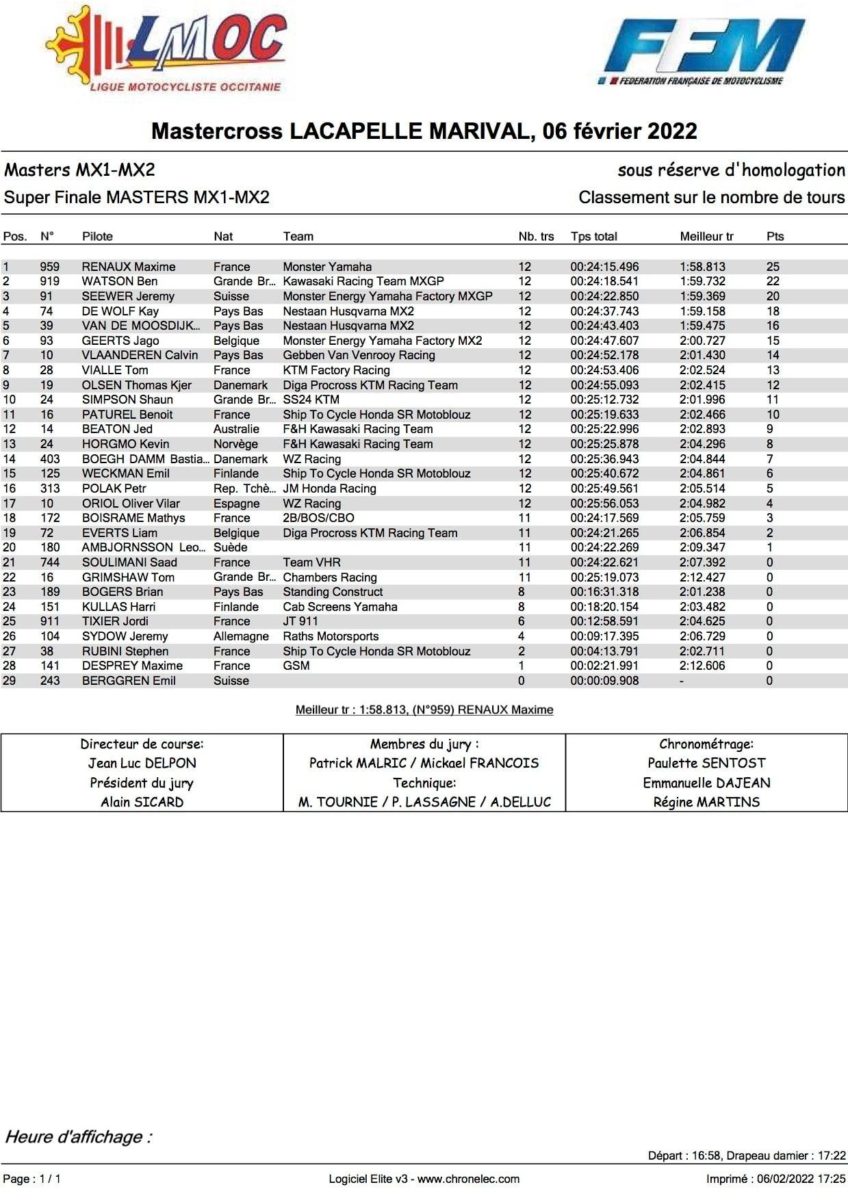 MX2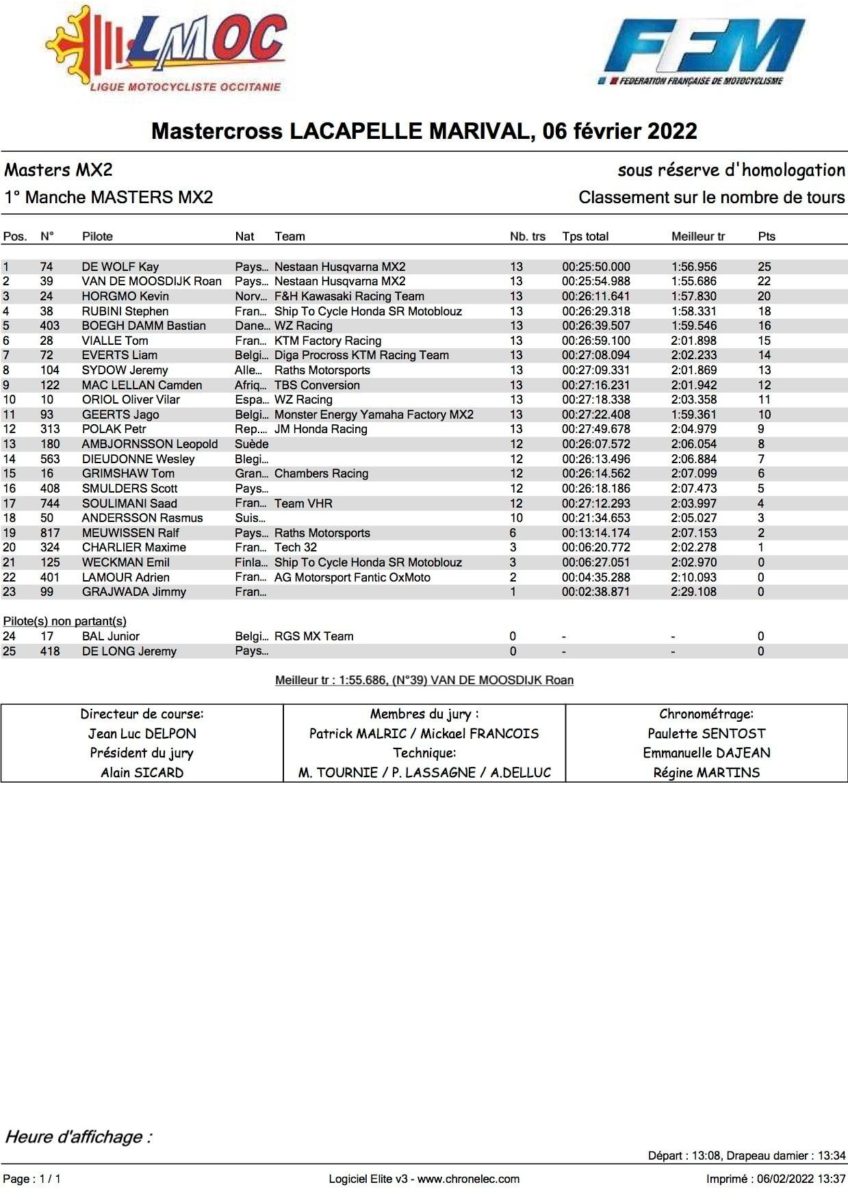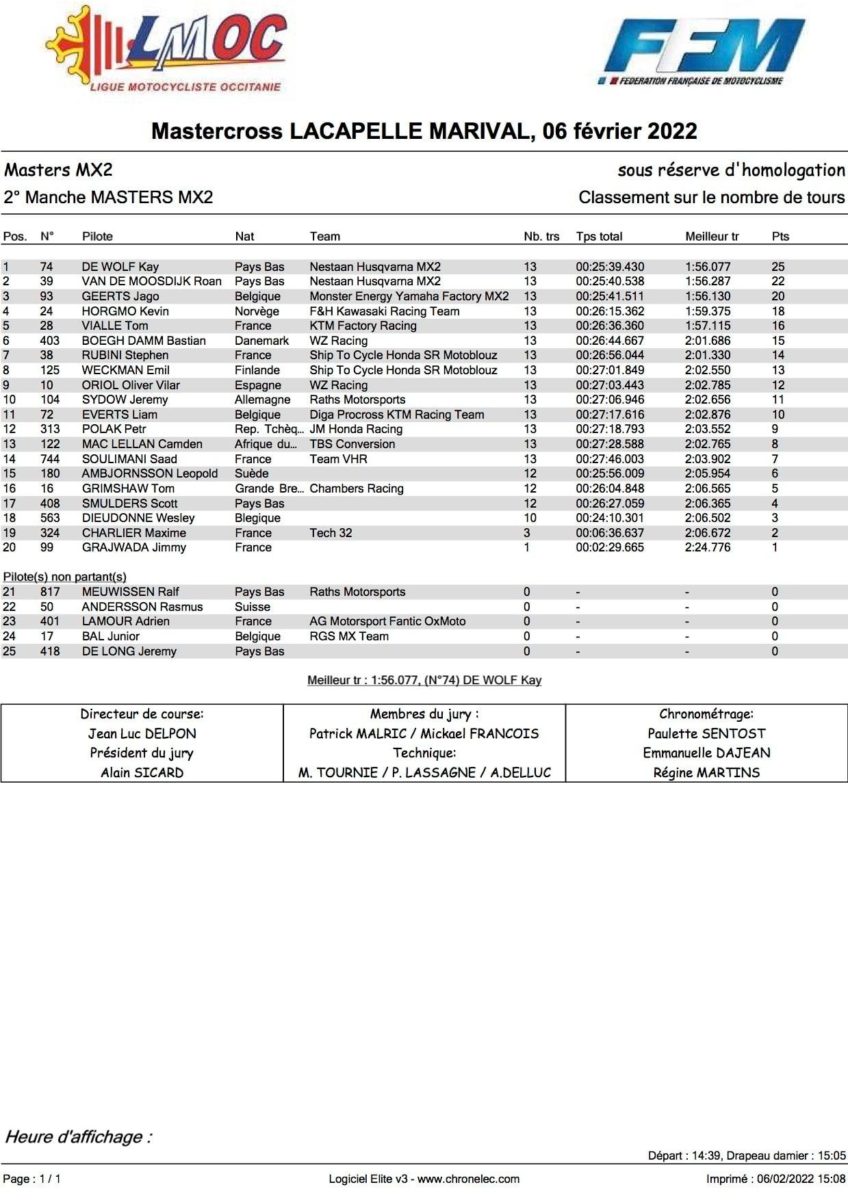 More Lacapelle Marival