Revo Seven Kawasaki rider Dylan Walsh is to switch back to the MX2 class for the remainder of the season, starting with Lyng – the third round of the Revo British Motocross Championship Fuelled By Gulf Race Fuels this Sunday.
Walsh last rode a 250 outdoors when he took the 2019 British title with Revo ahead of team-mate Alvin Ostlund.
Last season, the British-born Kiwi raced MX1, but an ankle injury sustained at Foxhill upended his title bid.
The plan was to make another run at it this season. But unfortunately, the lack of winter preparation on the KX450, as he trained for and raced the AMA 250SX West series, left Walsh with little time to reacquaint himself with the bigger bike.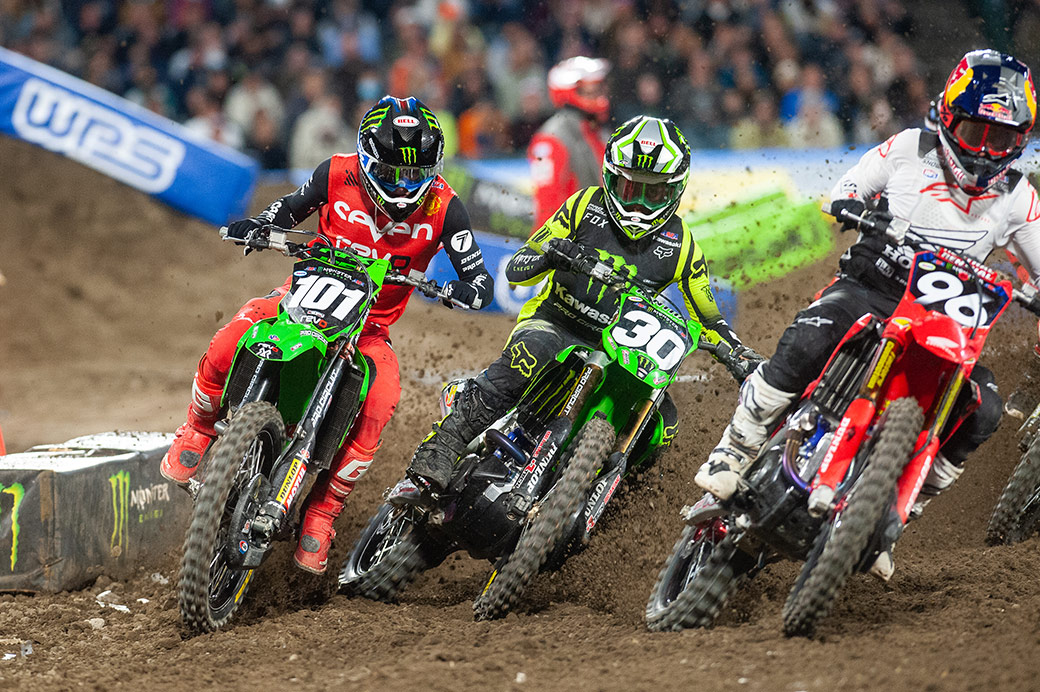 Mediocre performances at Culham and Foxhill while also carrying a slight injury, along with the team's plans to compete in the opening rounds of AMA Pro Motocross in the 250cc class in late May, led to a decision between Walsh and the team, and with the approval of Kawasaki Motors UK, to make the switch to 250 for the rest of 2022.
Team manager Mark Yates admits there was an error in judgement earlier in the year. "It was ours and Dylan's goal this year to push hard for the MX1 Revo British Motocross Championship win to go with our 2019 MX2 title," said Yates. "It's no one's fault but our own that the commitment required for a successful assault on the Supercross series left no pre-season time on the KX450.
"Now sitting seventh in MX1 with slim title hopes, coupled with the planned 250 AMA races ahead, means that switching to MX2 in the UK is the right decision."
As for Walsh, he's happy to return to 250cc machinery. "I'm really excited to get back on the Revo Seven KX250 this weekend," he said. "Instead of shifting between 250 and 450 for the rest of the year, we will solely focus on the 250 as I really enjoy the bike and we have a lot planned on it for 2022."
More Motocross