Following the news that the FIM Junior Motocross World Championship will be heading to Moto Club Vantaa in Finland for 2021, TMX's Youth Editor Beth Hoggarth decided to look back at some of the history surrounding this iconic track.
The Finnish circuit located next to the Helsinki-Vantaa International Airport has seen a host of talent grace it's track, with some legendary names, including the likes of Eric Geboers, Georges Jobe, Andre Malherbe and Hakan Carlqvist and Heikki Mikkola ripping it up in days gone by.
The last international race to take place in Vantaa was the 2018 EMX65 and EMX85 qualifiers, with Liam Everts taking his first-ever European victory in the 85cc class. Meanwhile for the Juniors World Championship contenders heading there in 2021, being able to race at Vantaa bears great significance as since its first use in 1999 many of its young winners have gone on to Motocross World Championship success, including the likes of MX2 and MXGP World Champions Tim Gajser, Jeffrey Herlings and Pauls Jonass.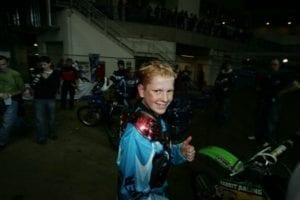 Lining up with Alessandro Lupino, Ken Roczen, Eli Tomac, Marvin Musquin, Harri Kullas, and Glenn Goldenhoff back in 2006, one notable British rider that was part of that Junior elite here was Max Anstie.
"So Vantaa 2006 was a while ago! But there are a few things I still remember. Firstly on my ACU UK flag-themed shirt, they spelt my name wrong on the back – They put Ansty. I still have the shirt in my wardrobe though!
"Also another thing I remember is Eli Tomac and Blake Wharton's dads or mechanics were trying to prepare their gates for them and they were not allowed there. As it was the same rules as GPs where only the rider is allowed on the gate – It wasn't the metal grill back then."
"The tracks a bit like FatCat. A few nice jumps – I actually went off the side of the finish jump, landed in the soft stuff and went over the bars onto the start straight! But apart from that, I think I didn't do too badly."
Latest News