Isak Gifting has been confirmed as Conrad Mewse's 2022 MX2 teammate as the Swedish rider switches from the GASGAS factory team to join Hitachi KTM fuelled by Milwaukee on a two-year contract.
Gifting will pilot a KTM 250 SX-F alongside Conrad Mewse in the 2022 FIM Motocross World Championship and ACU British Motocross Championship. The duo will form an exciting and competitive line-up.
Gifting made his MX2 debut halfway through the 2020 FIM Motocross World Championship and was quick to impress. It took him just seven rounds to break into the top three; he took a career-best finish of second in moto two at the Grand Prix of Lommel. Various injuries and issues hindered him during his first full Grand Prix campaign, but he still finished in 13th in the championship standings and took third in a moto at the Grand Prix of Trentino.
Isak Gifting: "I am very excited to start working with Hitachi KTM fuelled by Milwaukee. I think it is an amazing group of people and the material is going to be great as well. The whole team is very competitive. I think that we are going to be able to do great things in the FIM Motocross World Championship and it is going to be nice to do the ACU British Championship as well. Hopefully we can take the win there!"
The team says they are excited to help Gifting unlock his potential.
Team manager, Bryan Connolly: "I am extremely excited to welcome Isak Gifting to Hitachi KTM fuelled by Milwaukee. Immediately after speaking to Isak for the first time, I knew that he would fit in well beneath our awning and that we would be able to help him achieve his potential. 2022 is looking very bright for the team."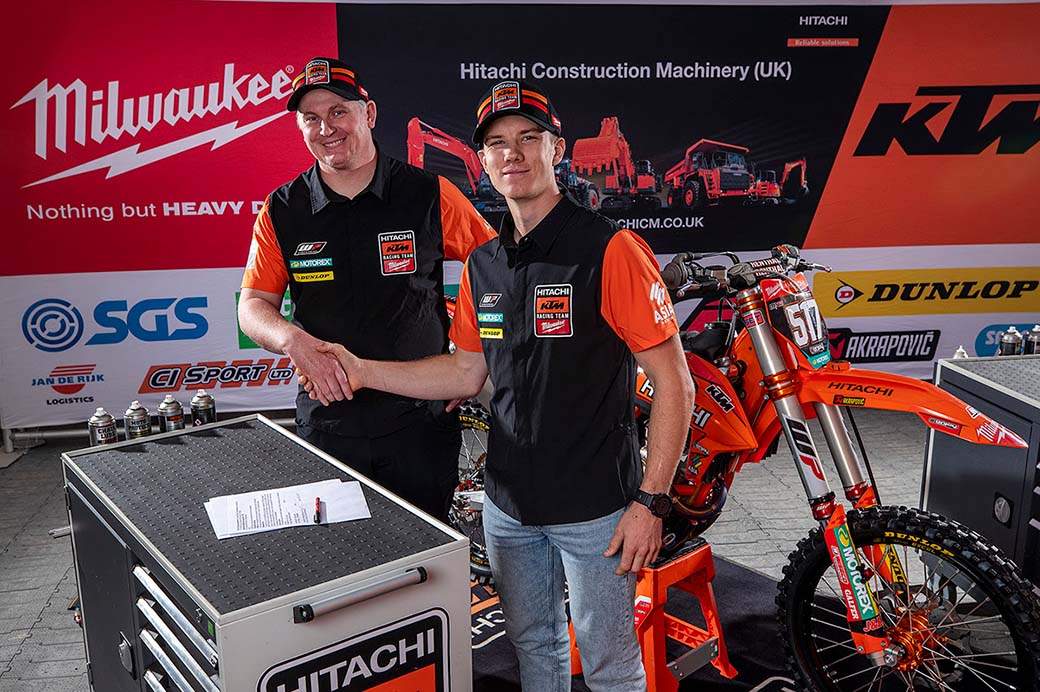 Team owner, Roger Magee: "The team's extremely pleased to have signed yet another very competitive rider for 2022/23 in the MX2 class with Isak Gifting, who has shown real promise this year with some outstanding rides at world championship level. Pre-season testing with Isak will commence shortly to ensure that he has got a really competitive package that allows him to compete at the very highest level."
The Hitachi KTM fuelled by Milwaukee squad are looking forward to a successful campaign next term, at home and abroad, and will share more news regarding plans for the future in the coming weeks.
Also In MXGP