The 2022 FIM Motocross World Championship is ready for the season opener this weekend in Matterley Basin – the start of another intense season of racing.
Update: Matterley Basin postponed until February 26-27 due to severe weather.
The sweeping hard-pack circuit of Matterley Basin, based in Winchester, England, has been the home of the British Grand Prix for over a decade, and this weekend will host the fastest riders in the world for the 12th time!
Each year, Matterley Basin is one of the best venues in Europe and is often voted by the riders as one of the favourites on the MXGP racing calendar. It is not only an excellent circuit for the best riders in the world but also great for the fans who always get to enjoy some of the best racing action with the bonus of unobstructed views.
This season sees the FIM Motocross World Championship return to normality following two tough seasons of restrictions, which means the return of fans at the circuit and the 'normal' two-day format, which means the return of the qualifying races on Saturday!
Alongside the MXGP and MX2 action, we will also witness the opening rounds of the EMX125 Presented by FMF Racing and EMX Open Championship.
MXGP
Many changes have taken place in the off-season, with riders moving teams and teams changing manufacturers, making the first round even more exciting as we get to see everyone line up in their new colours!
Home hero Ben Watson of Kawasaki Factory Racing Team will look to make his debut with the new team a memorable one. Doing so in front of his home fans will surely boost motivation and confidence. Watson has had some strong results in the pre-season races making him a real podium threat.
His new teammate and championship contender Romain Febvre will unfortunately not get to line-up at the first race as he continues to recover from an injury sustained at the end of last year. This will be a huge blow for Febvre who is hoping to go for the title again this season after narrowly missing out on the top spot last season to Red Bull KTM Factory Racing's Jeffrey Herlings.
Herlings will be another name missing on the entry list for the MXGP of Great Britain as he also recovers from a heel injury that he picked up in Spain. There is no confirmed timeline of when both Herlings and Febvre can be expected to make their return; either way, the points they will miss out on will be costly for the title hopes.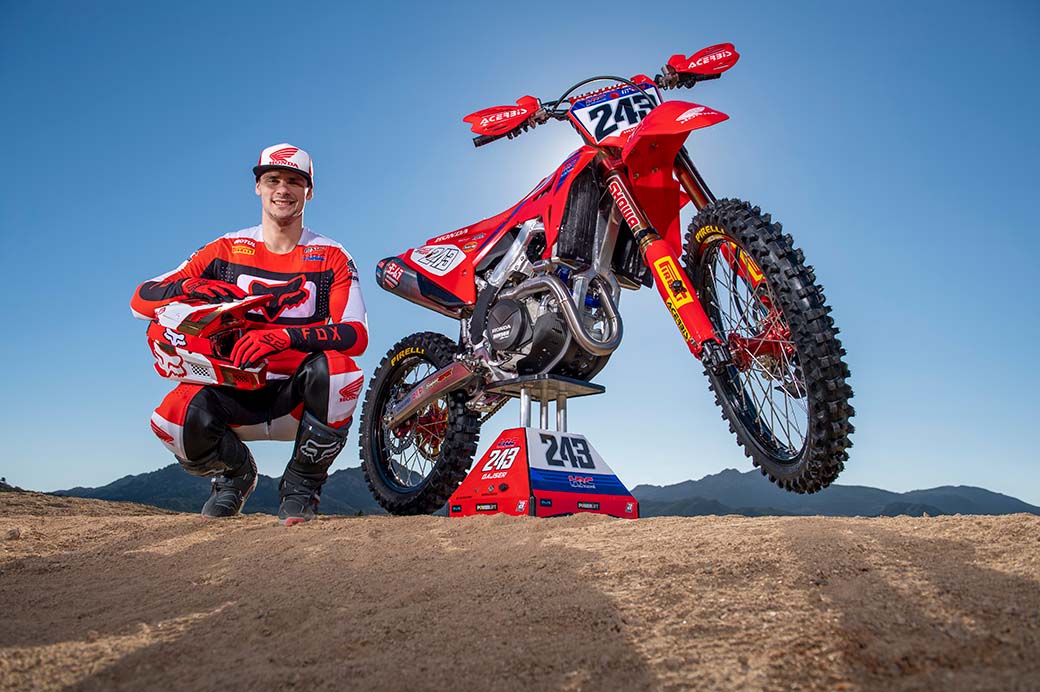 This, of course, leaves the door open for Team HRC's Tim Gajser to make the most of this opportunity and pick up the maximum points possible if we are likely to see a repeat of the 2021 title showdown. Every point is crucial, as we witnessed last year; therefore, Gajser will undoubtedly be aiming for the win this weekend, and he has a big chance to do just that. Matterley Basin is one of his favourite tracks and a place where he has pretty consistently been on the podium. He has only managed to win a GP once (2016) in Matterley Basin, not including his win at the round of EMX125 in 2012 but will no doubt push for a second this time around.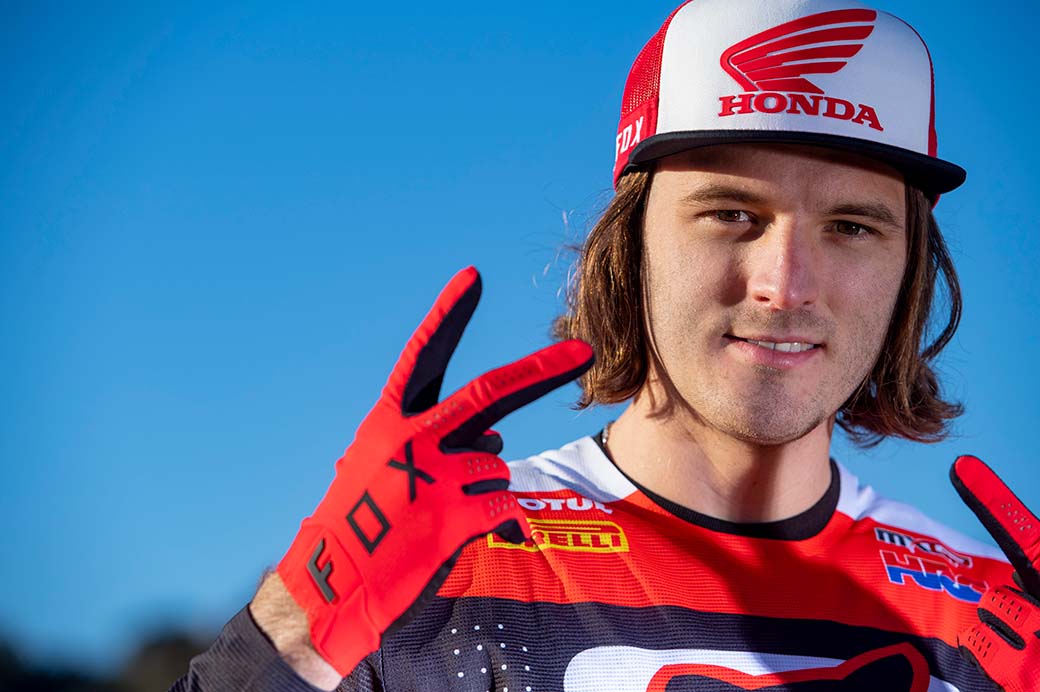 For the first time in one year, we'll see the full Team HRC line-up as Mitch Evans will finally make his return to the FIM Motocross World Championship. The Aussie missed last year's championship due to an injury sustained in 2020 which presented him some complications and healing took longer than expected. But now, back in Europe, Evans will look to put in some solid results and make up for lost time.
Other podium contenders for this weekend include Monster Energy Yamaha Factory Racing's Jeremy Seewer and Glenn Coldenhoff. Both of the riders had a strong end to the 2021 season with a win for Seewer in Trentino and a podium for Coldenhoff at the same venue. If the pair have managed to carry that momentum throughout the off-season, there is no doubt that we could see them both fighting for a spot on the box.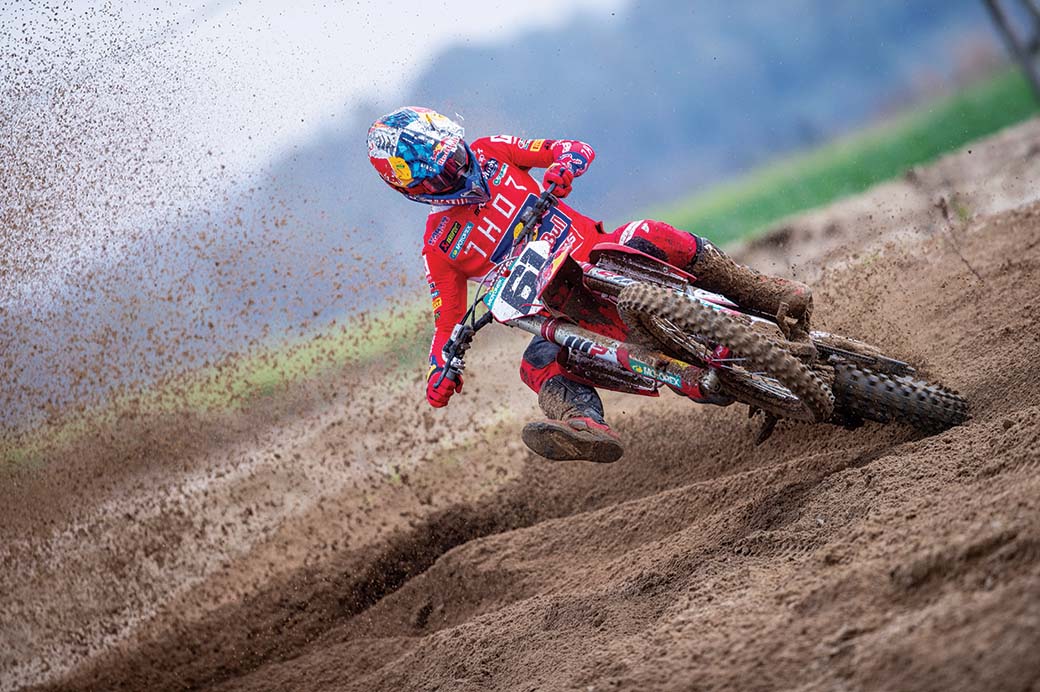 Red Bull GASGAS Factory Racing's Jorge Prado will help the team with their transition from KTM to GasGas. The team management will remain the same, with the only change being from orange to red.
With the retirement of Tony Cairoli in 2021, Jorge Prado will now be the only MXGP rider for Red Bull GasGas Factory Racing (De Carli Racing), as the Spaniard can be expected to be fighting for race wins and podiums once again. It will be interesting to see whether his famous starts remain unmatched by the rest of the field or whether he will hold on to that advantage.
In 2022, the MXGP class is stacked with talent this season and adding to that is the rookie class, including the likes of Monster Energy Yamaha Factory Racing's Maxime Renaux, Honda 114 Motorsports' Ruben Fernandez and F&H Kawasaki Racing Team's Jed Beaton.
All eyes will be on Renaux, who has chosen to move up to the premier class after securing his first world title in MX2 last year. Already Renaux has shown great promise, with some strong pre-season races and Matterley Basin is a track he knows how to be fast and win at. He was victorious at the British Grand Prix last year so that will no doubt add some confidence as he enters his first MXGP race this weekend.
Then there's Fernandez, who, after doing a few races on the 450 last season, decided to make the move up as well. The Spaniard was impressive in Mantova last year, but it will be interesting to see whether his success last season can translate into something similar this year.
And last but not least there's also Beaton. Beaton is back on the F&H Kawasaki squad, a familiar set-up, having been part of the team in 2018. For his rookie season in the top class, he'll undoubtedly find the team's familiarity to his advantage as he will look to learn and deliver some solid results that he is very capable of.
Standing Construct Husqvarna Factory Racing crew are among the few teams making the change to a different manufacturer for 2022 as they will move from GasGas to Husqvarna – to become Standing Construct Husqvarna Factory Racing. The team's riders Pauls Jonass and Brian Bogers will take to the gate in Matterley Basin looking to deliver some top results for the manufacturer.
Another team changing colours is DIGA PROCROSS KTM RACING. Now the squad will consist of Thomas Kjer Olsen who had some impressive moments last season during his first year in MXGP, while Liam Everts moves up to MX2 for his first full season in the category.
Meanwhile, BETA-SDM Corse MX Team will also welcome a new addition for the 2022 season as Alessandro Lupino will join Jeremy Van Horebeek as the pair continue to work together with Beta to develop a strong motocross bike for the brand. Lupino delivered some strong results last year, and it will be interesting to see if he can build upon that together with Van Horebeek.
Team Gebben Van Venrooy Yamaha Racing will also welcome a new face in the form of a tall Lithuanian, Arminas Jasikonis who will contest for the Yamaha team alongside Calvin Vlaanderen. The pair both have some pre-season races under their belts so it will be interesting to see what they can bring to Great Britain.
Finally, Nicholas Lapucci of Fantic Factory Team Maddii will take on the challenge of racing a two-stroke against the 450cc machines in the premier class. This is an interesting move for Lapucci who was very comfortable on the two-stroke last season as he clinched the EMX250 title.
2021 MXGP of Great Britain – MXGP Top 3:
1. Tony Cairoli
2. Tim Gajser
3. Jeffrey Herlings
MX2
Red Bull KTM Factory Racing's Tom Vialle will look to claim back the MX2 world title after an injury took him out of the running for his second championship last year. Now Vialle will arrive in Matterley Basin healthy which will of course be a much better start to his season compared to 2021.
Monster Energy Yamaha Factory Racing's Jago Geerts will be among the title favourites as he will go for gold for the third year in a row. Geerts came short last season as Renaux's consistency gave him the upper hand, but having podiumed at the British Grand Prix previously, there's a big chance we could see the Belgian on the box this weekend.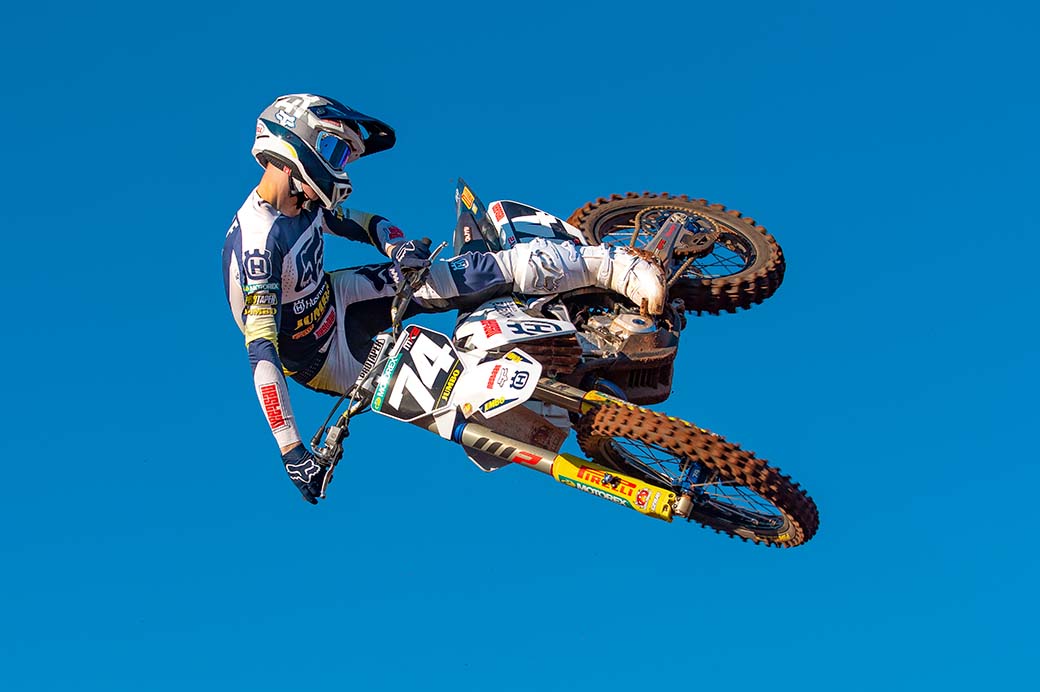 Big podium threats this season will be Nestaan Husqvarna Factory Racing's Kay De Wolf and Roan Van de Moosdijk. De Wolf has been gained a lot of confidence in the last year, having podiumed several times in MX2; he now has what it takes to make this a regular occurrence. Meanwhile, Van de Moosdijk is in a very similar position, but it will be interesting to see how well he has settled into the factory Husqvarna team after making the switch from F&H Kawasaki.
Conrad Mewse is an obvious name to look out for this weekend, as he will look to put his best foot forward at his home Grand Prix. Mewse has often had some excellent performances on home soil in Matterley Basin – this season will hopefully be no exception.
Also looking to put on a show for the home fans will be Taylor Hammal of DRT Kawasaki alongside his new teammate Mikkel Haarup. The pair will no doubt be aiming for top results for the team's home race and with that being the GP organised by the team owner Steve Dixon. For Haarup, this could be a nice opportunity to solidify his intentions for this year, and a podium could be the perfect way to do it. The Dane has podiumed in Matterley Basin before, finishing third overall in 2020 during his first official season in MX2.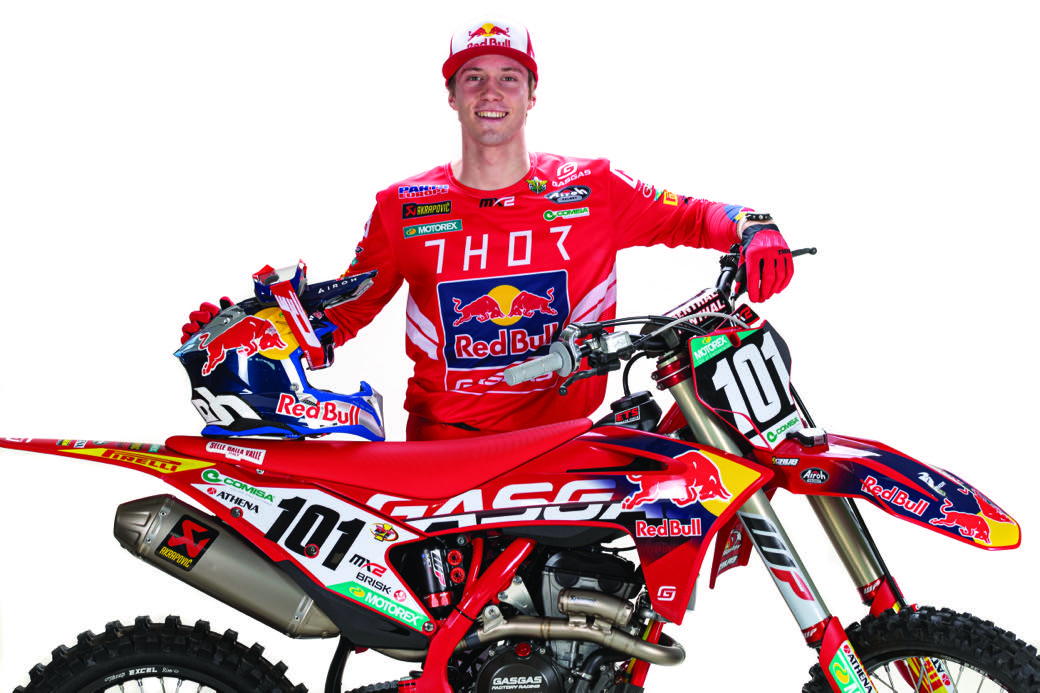 Of course, Red Bull GASGAS Factory Racing's Mattia Guadagnini and Simon Längenfelder are another pair to look out for as Guadagnini will make his debut with GASGAS and Längenfelder as part of the factory De Carli team. For Guadagnini, the British GP could be an opportunity to start his season with a bang, having secured his first-ever MX2 podium there just a year ago.
This year's MX2 championship will welcome some new faces, including Liam Everts of the DIGA PROCROSS KTM RACING team. Having previously won in Matterley Basin during his EMX days, Everts will be motivated to follow in the footsteps of his father, a regular winner at the British Grand Prix. But that aside, this year will be a learning curve for the young Belgian, and it will be interesting to see what he can deliver.
Hakon Fredriksen is another newcomer to MX2 as he will represent Honda 114 Motorsports in 2022. A multi-time podium finisher in the EMX250 class, it will be interesting to see how he will manage the transition from EMX to MX2 this year. Hitachi KTM Fuelled by Milwaukee's newest addition Kay Karssemakers will be in a similar situation as he will be making the move up from EMX as well.
In 2022, we will also see the return of Kevin Horgmo in the world championship, after the Norwegian stepped back to EMX250 last year, where he finished as runner up. Now part of the F&H Kawasaki Racing Team, Horgmo will no doubt be keen for a superb performance this weekend to get the ball rolling.
Finally, another name to look out for this season is Andrea Adamo of SM Action Racing Team YUASA Battery. The Italian had some good top 10 results, especially in the second half of the season. So, it would be good to see him build upon that this year.
2021 MXGP of Great Britain – MX2 Top 3:
1. Maxime Renaux
2. Mattia Guadagnini
3. Ruben Fernandez
Timetable (Local Time)
Saturday
07:50 EMX125 Free Practice
08:15 EMX Open Group 1 Free Practice
08:40 EMX Open Group 2 Free Practice
09:10 EMX125 Qualifying Practice
09:50 MX2 Free Practice
10:20 MXGP Free Practice
11:10 EMX Open Group 1 Qualifying Practice
11:45 EMX Open Group 2 Qualifying Practice
12:25 MX2 Time Practice
13:00 MXGP Time Practice
13:45 EMX125 Race 1
14:30 EMX Open Race 1
15:25 MX2 Qualifying Race
16:10 MXGP Qualifying Race
Sunday
08:45 EMX Open Race 2
09:25 MX2 Warm-up
09:45 MXGP Warm-up
10:30 EMX125 Race 2
12:15 MX2 Race 1
13:15 MXGP Race 1
15:10 MX2 Race 2
16:10 MXGP Race 2
Also In MXGP