Henry Jacobi suffered a horror crash at Matterley Basin during the 2021 MXGP of Great Britain, and almost took out Kawasaki Racing's #128 Ivo Monticelli in mid-air.
The 24-year-old German who has a ride with Jacky Martens' JM Honda Racing team lost his feet off the foot pegs on the face of a jump in the first lap of the opening MXGP race of the day. He then whisky throttled his CRF450R and ejected sideways before slamming his back into the Matterley hard-pack dirt.
Somehow Monticelli avoided both Jacobi and his tumbling Honda.
Impressively, Jacobi insisted on lining up on the gate for the second race despite a back injury – gritting his way to 14th to secure seven valuable championship points.
Jacobi says he's in pain today but happy to leave England "healthy". You can see a video of the crash below. Plus an image sequence caught by our very own Editor.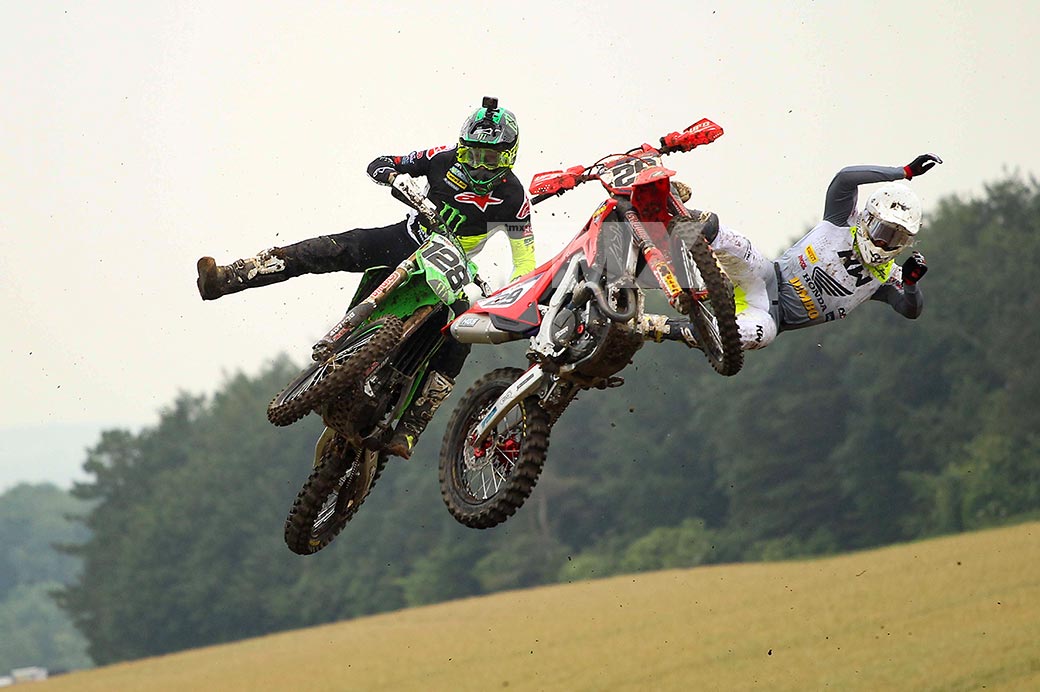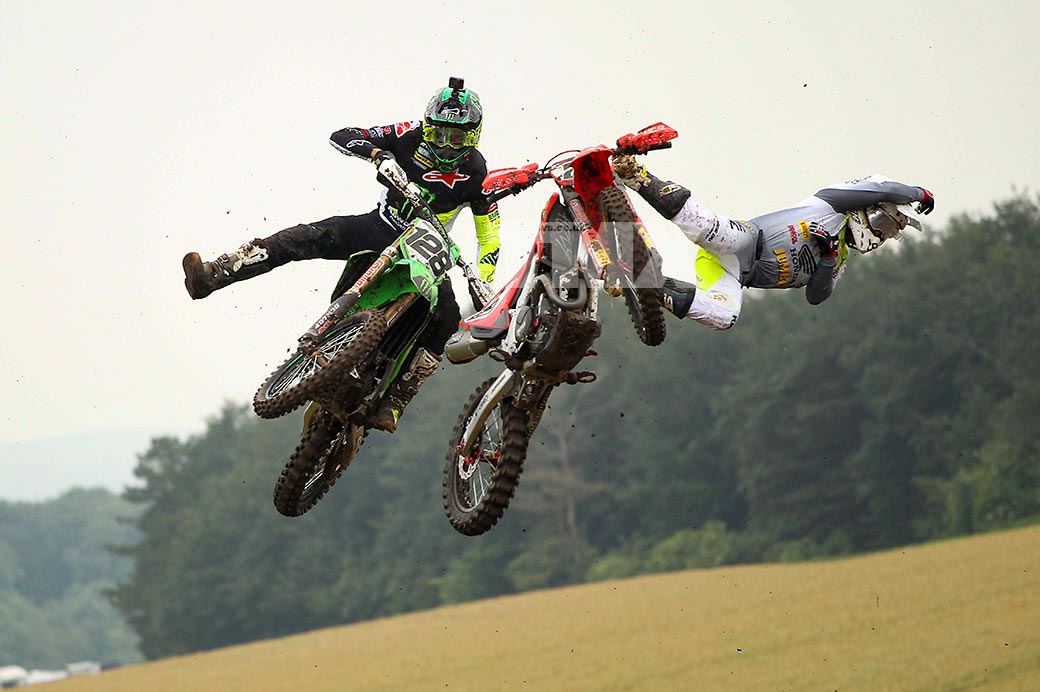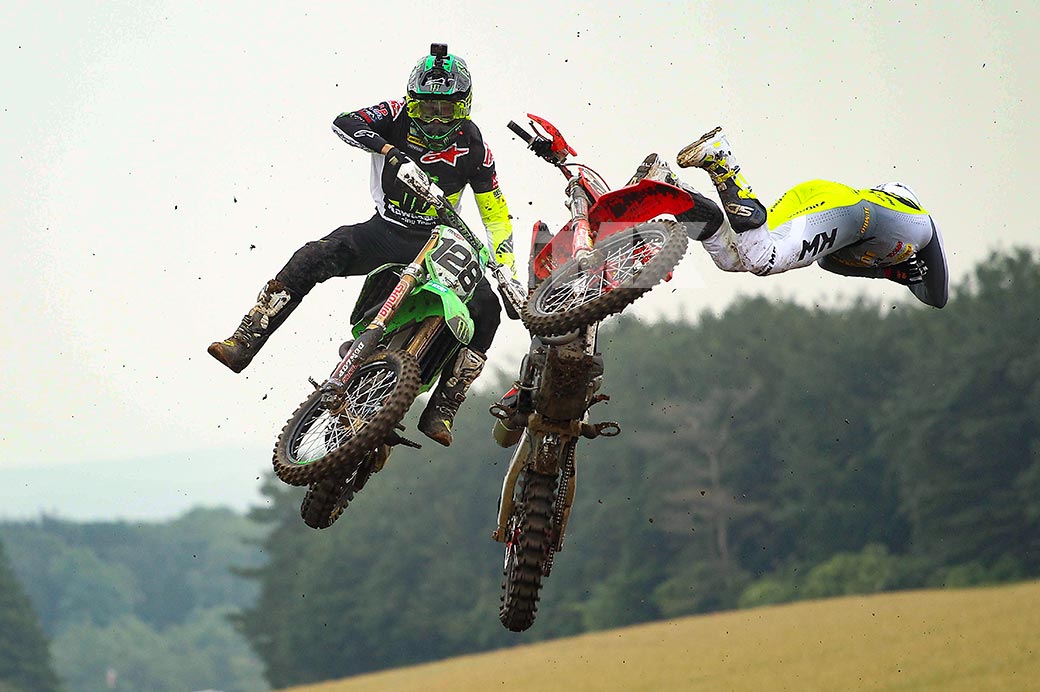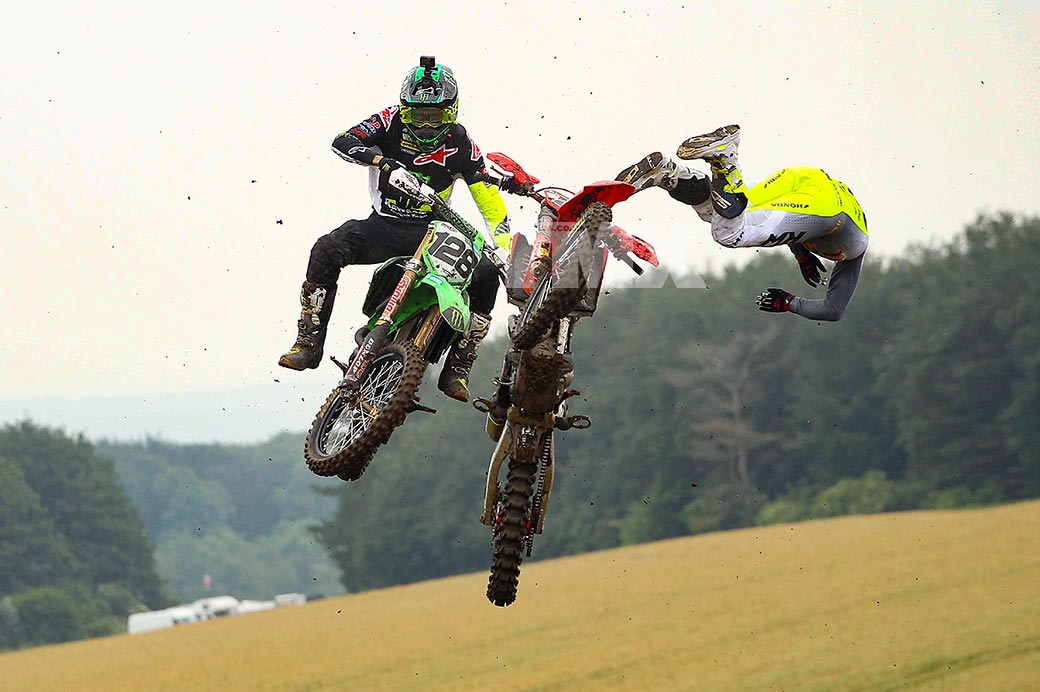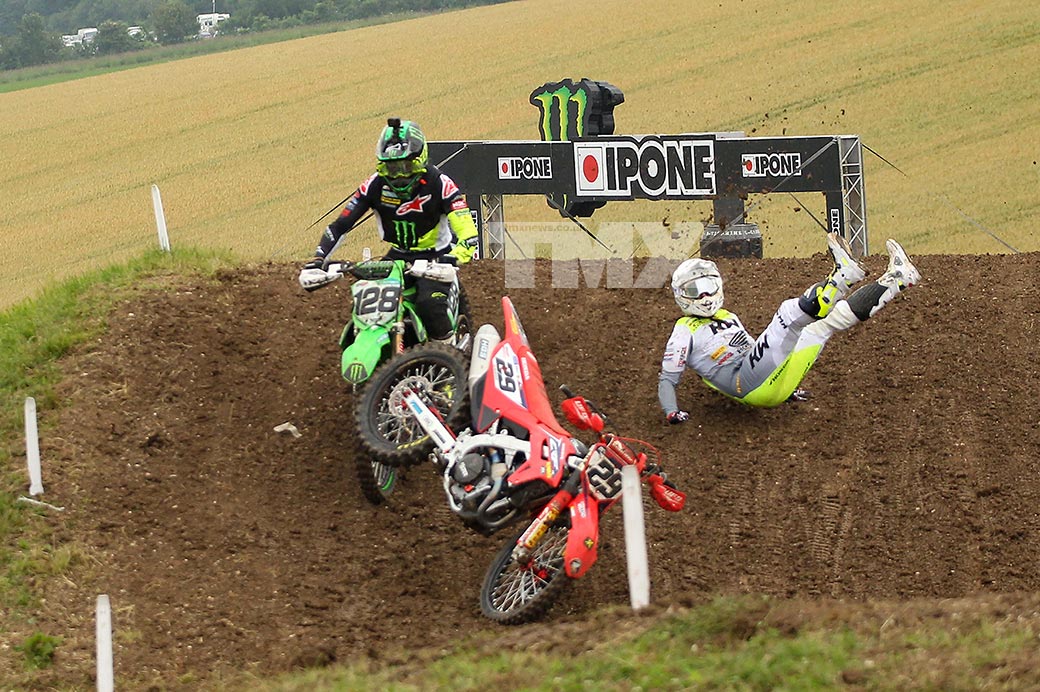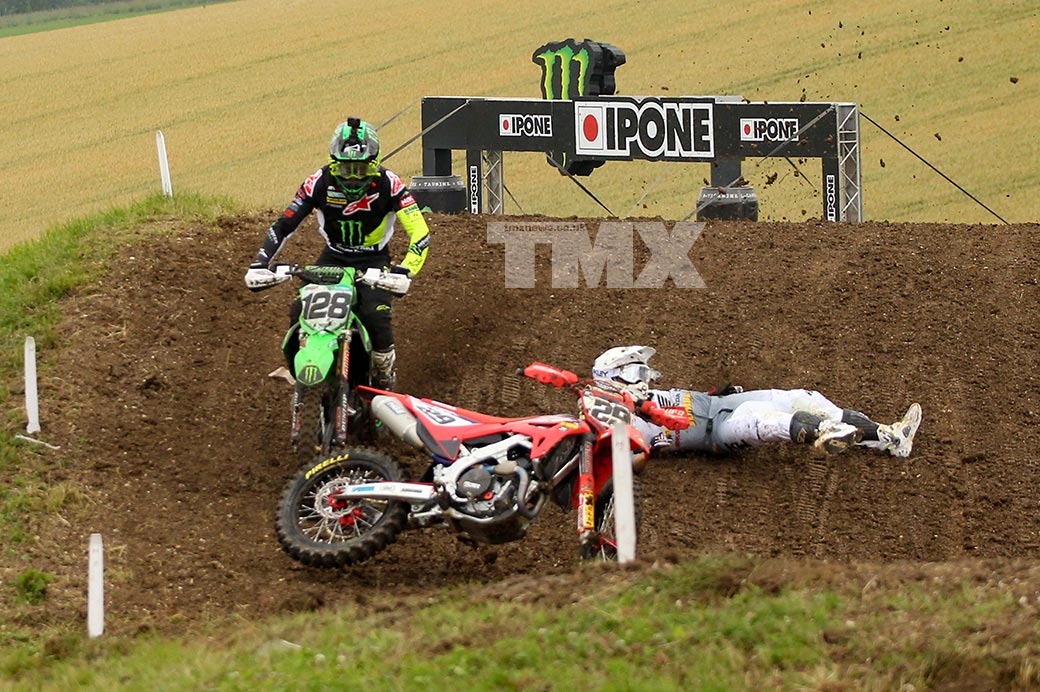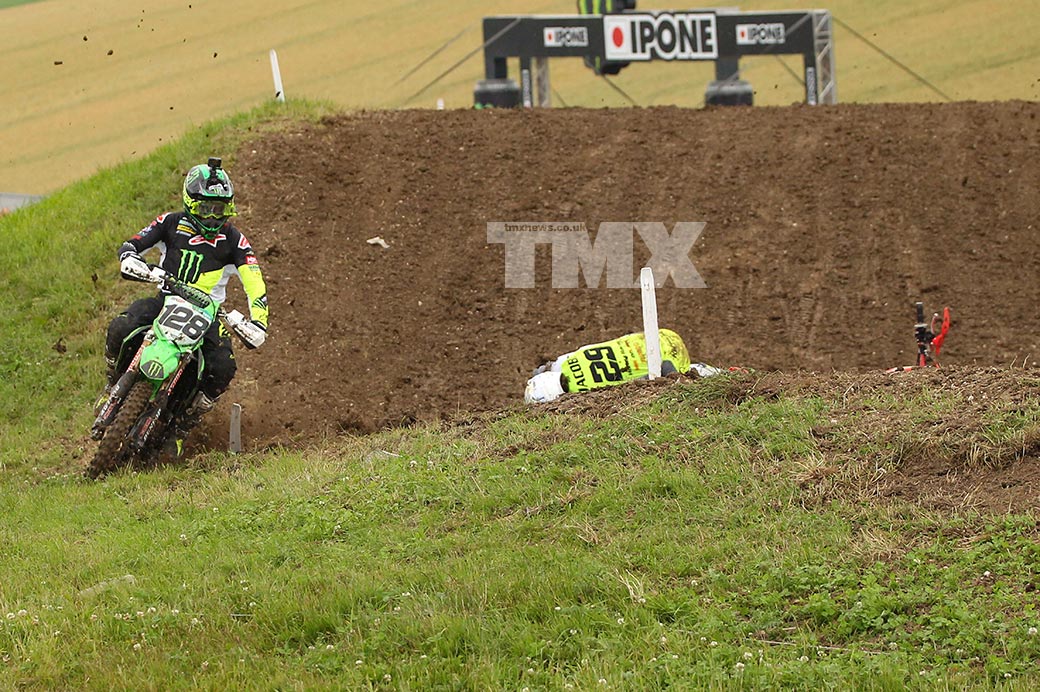 Also In MXGP