This Sunday (June 30) the second round of the 2019 ACU Pro Clean British Sidecar Championship takes place at Preston Docks in Lancashire, and it's the first visit to that track for a sidecar championship.
Although we are halfway through the season this is only the second round of the six-round championship as the previous round was cancelled due to bad weather.
Most of the top crews in the country will be contesting the championship but the defending champion has so far been unable to participate because of a crash at the first GP, where driver Brett Wilkinson suffered a serious back injury.
Over the past week the team have been back on the bike for the first time since the accident which is great news.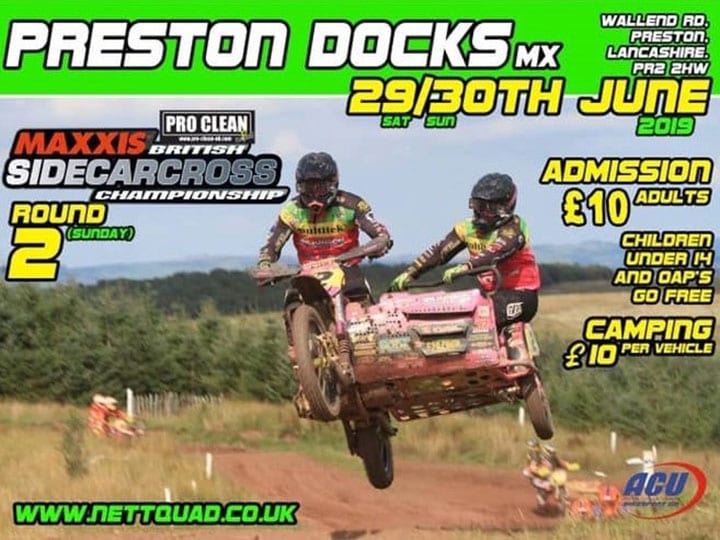 With Wilkinson/Humphrey missing the 15-times champion Stuart Brown, now reunited with his old passenger, Josh Chamberlain are leading the championship with full points from round one and an 11 point advantage over second place Jake Brown/Joe Millard. It was good to see father and son on the podium.
George Kinge/Lewis Gray are just two points behind in third. Michael Hodges/Scott Grahame hold fourth, ten10 points behind.
Trying hard to get back on the podium will be Irishman Gary Moulds and his passenger Steve Kirwin who also crashed during the first GP but will be back in force at the weekend.
You can find the track at Wallend Rd, Preston PR2 2HW.
Latest News