This weekend the sidecar GP season moves to GP 8 in Holland at the sandy Markelo track.
The track is set in the trees with massive tabletop jumps, and the sandy conditions can be demanding.
Bax/Stupelis retained the red plate at the end of GP 7 in Estonia. For driver Etienne this will be a home GP and they will have extra support to motivate them to keep the championship lead, although they hold a 25 point advantage which they will be working hard to maintain.
Passenger Kasper has been suffering a few setbacks with broken bones in this hand at the last GP and damage to his leg after getting it caught behind the back wheel after a crash during the Dutch championship. Let's hope a bit of rest has helped with recovery, but he's one tough passenger and a few injuries won't slow him down – especially when leading the championship.
Current world champions Vanluchene/Van Den Bogaart hols second but they have been suffering problems of their own with a big crash in France during the closing laps of GP race two, this meant they lost their second position in that race and will lost the red plate.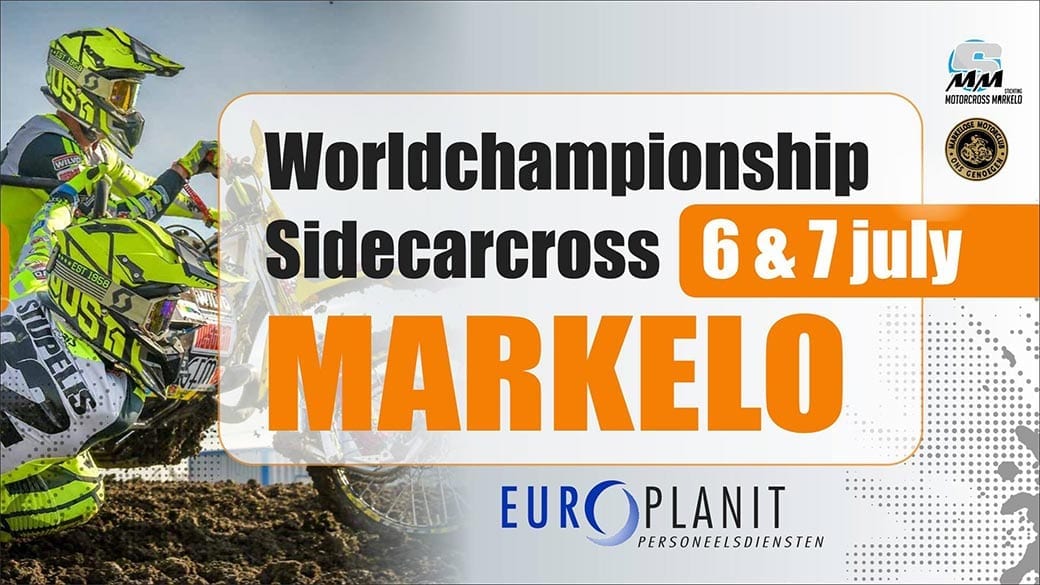 Fortunately the injuries didn't stop them racing in the last GP in Estonia, and their goal is to regain that championship lead as soon as they can.
Hermans/Musset remain third but took a double win in Estonia and are closing on the leaders, not just 13 points behind second place.
Sanders/Kunnas hold fourth but passenger Larry has damaged his hand in a racing accident and will be unable to race. Driver Davey will be joined by stand-in passenger Kenny Van Gaalen until Larry is fixed.
Dierckens/Bax have been consistent over the first half of the season and move up into fifth place. At their home GP we can only expect them to improve on that position.
Top British team Stuart Brown/Josh Chamberlain put a difficult GP in France behind them and now hold sixth. Giraud/Haller are just one point behind.
The other British teams to watch out for this weekend are the second Brown Team, Jake Brown with Joe Millard currently holding 14th with George Kinge/Lewis Gray 16th, with Hodges/Grahame just outside the top 20.
This week will see the return of Team #8 – Brett Wilkinson/Ryan Humphrey. Brett is recovering from a damaged back after a bad crash at GP 1. Also, Julian Veldman had a bad fall during training and broke his wrist, but we hope to see them back soon. Finally, Team #111 – Daniel Willemsen parted company with passenger Luc Rostingt in the Ukraine and this weekend has organised a replacement.
At such a fantastic track the racing will be fast and furious.
Watch out for updates over the weekend.
Latest News