The bike pictured is Darren Shearwood's 1990 Suzuki RM125, which he has been restoring over the past couple of years. Darren used to ride AMCA motocross back in the 80s and 90s and always had a love for Suzuki.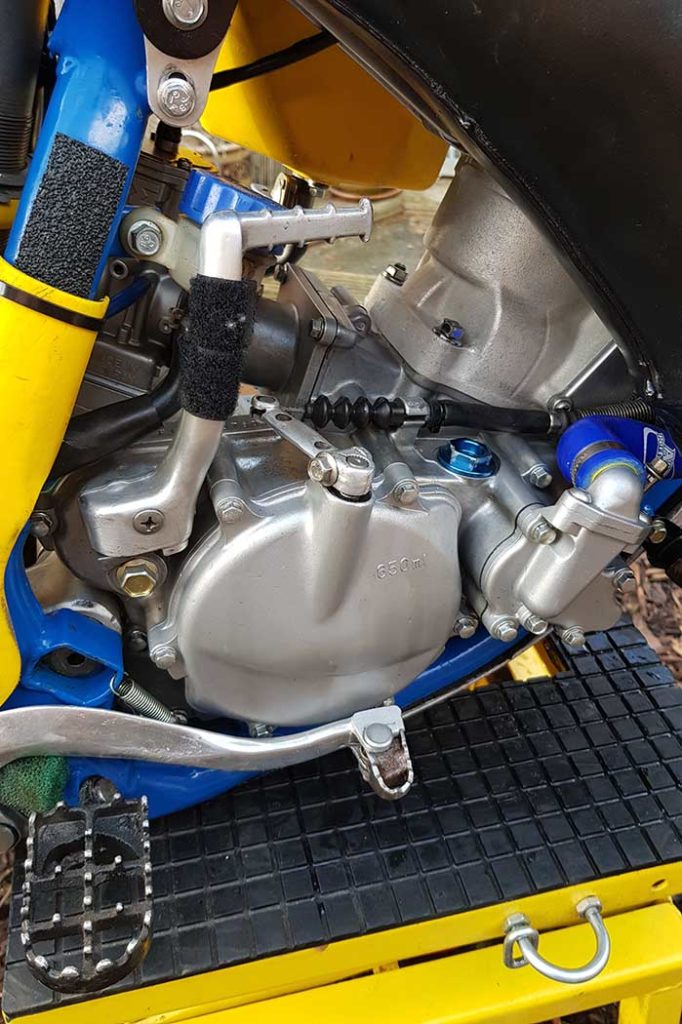 In 2015 he came across an advert for a rundown beaten-up old 1990 RM125 Suzuki and he just had to buy it as a restoration project.  He has spent every spare minute restoring every single part of it.
Luckily Darren is an engineer and has a few contacts, but he still had to source parts from as far as Australia, and still wasn't able to find 1990 fork protectors, so had to do a modification on a set of 1991 fork protectors so that they would fit the 1990.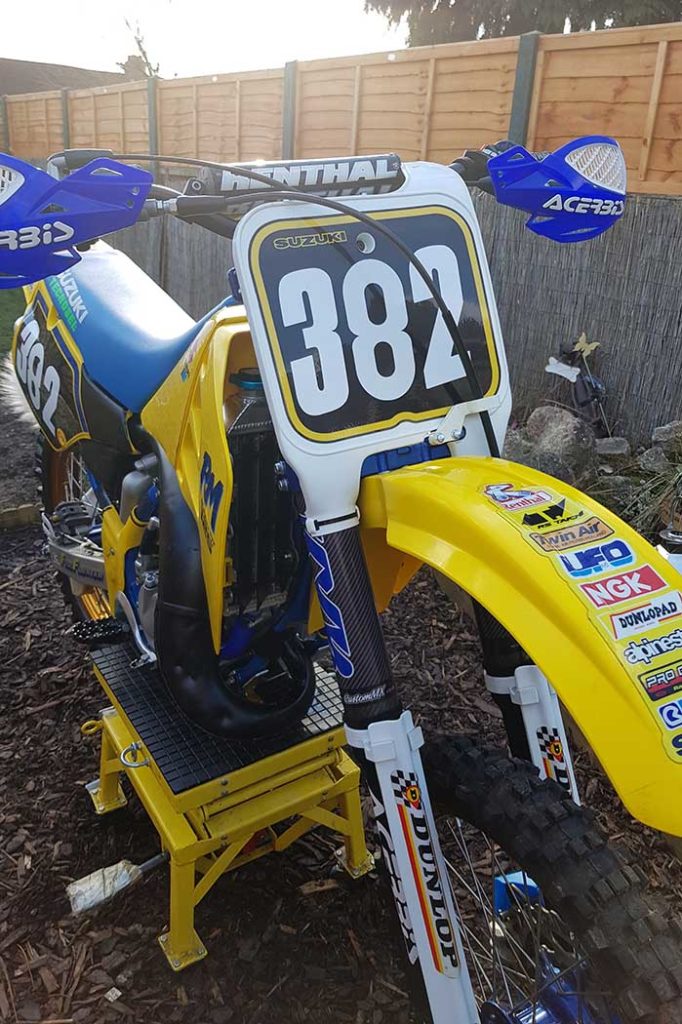 As well as having the suspension rebuilt and swing and arms stripped, bearings changed and polished, Darren also had the task of doing a complete engine rebuild, stripping it right back to basics, having the casings vapour blasted and replacing all the nuts and bolts.
Darren says it now works like a dream, and having taken it out on a few rides, it is as good as the day it came off of the production line.