Scorpa have released details of its 2019 trials range which once again includes 250/ 300 and 125cc versions of the popular models.
As you can see the factory has stayed with its distinctive orange and black basic colour schemes which have been treated to the expected graphics update. Also, all models are available in standard (Racing) spec or the top of the range Factory spec.
The big technical change this year is an updated 'Evolution' clutch which has been re-engineered to improve both the take-up and lever effort which is claimed to take 40 per cent less effort.
There have also been changes in spec to the ECU and CDI for the various models. The Racing model sports an R16V shock while the Factory is treated to a range-topping 3-way adjustable Reiger unit.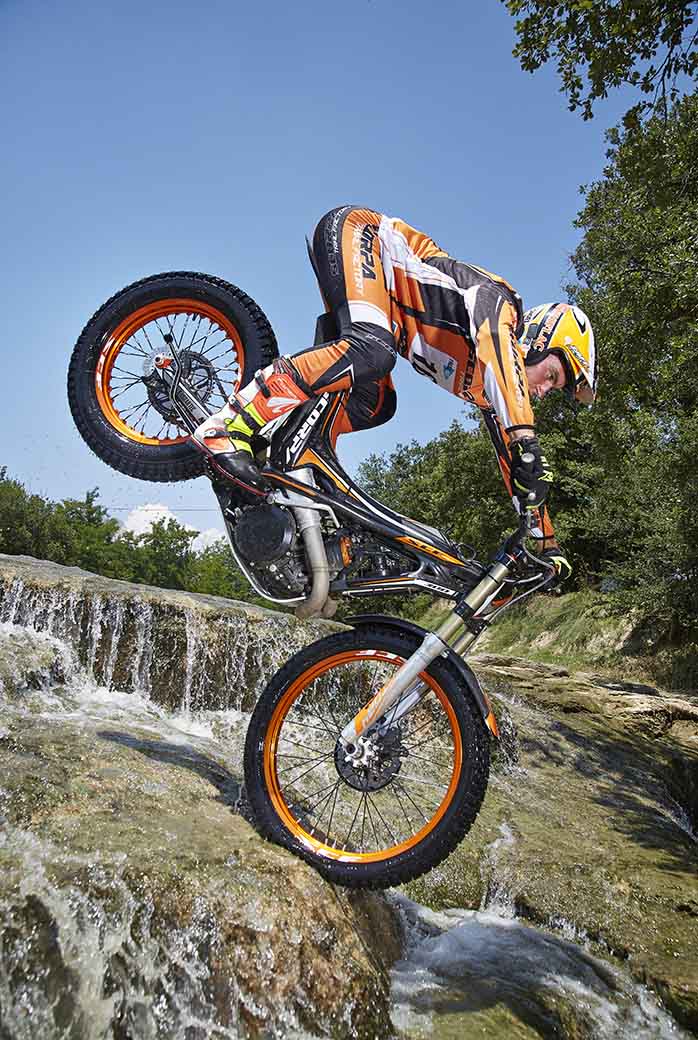 The Factory also gets bright orange wheel rims which proved popular in 2018.
Nigel Birkett of Scorpa UK said: "We asked the factory for a softer, smoother power delivery for the standard Racing model and this is what we expect the new electrics package to deliver.
"The spec is also different for the 250 and 300 models. But we haven't had a delivery yet so I can't really tell you the difference until we do! I expect the first production bikes to be here towards the end of August."