GET now have lithium rechargeable batteries that are available for most modern four-strokes.
There are only two applications in the range and these cover a wide range of bikes.
Although we haven't tested them, the company claim these batteries give the best efficiency, even on cold starts.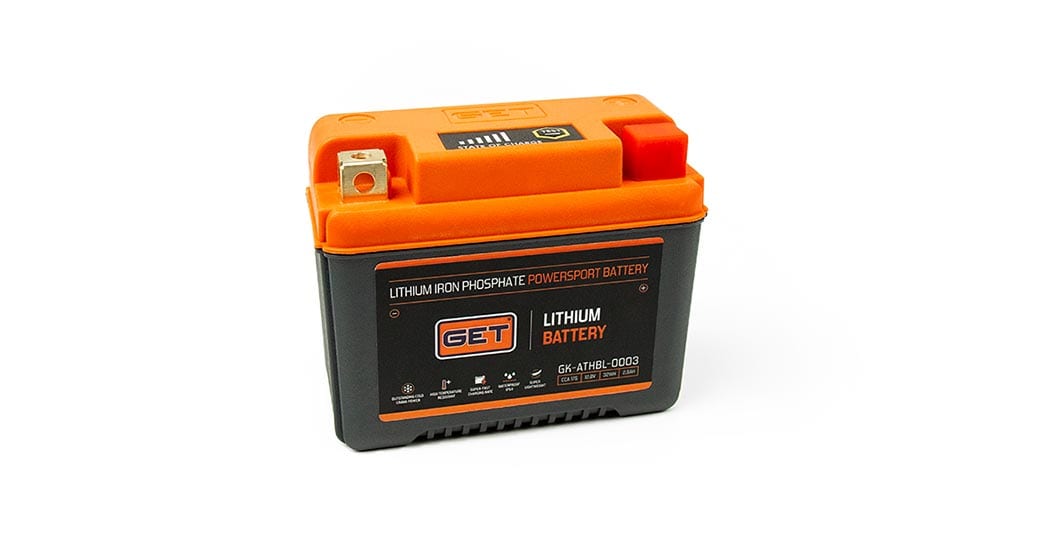 If the claims live up to the marketing from GET – and we don't see why they shouldn't – then you could be onto a winner here. Especially when you consider the reduced size, weight and potential performance gains.
To complement these, and available to buy separately is the GET Battery Charger. Conveniently, this works with both lead-acid and lithium-ion batteries and features a built-in battery desulfator, which should help with under-performing batteries and is IP65 certified.
To get your hands on one, give your friendly Apico dealer a holler.
Check out the videos below…
GET Battery Charger
GET Lithium Iron Phosphate Powersport Battery
GET Lithium Batteries: How to install
Latest News