The FIM, ACU, and online streaming service Netflix have teamed up to do something very special for this year's British round of the FIM Trial World Championship.
Scheduled to happen at Tong in West Yorkshire on the second weekend of October, the British Grand Prix will be very different in structure from the rest of the championship – something that has happened previously with the UK round of the Enduro World Championship when that particular series visited Hawkstone Park a few years back.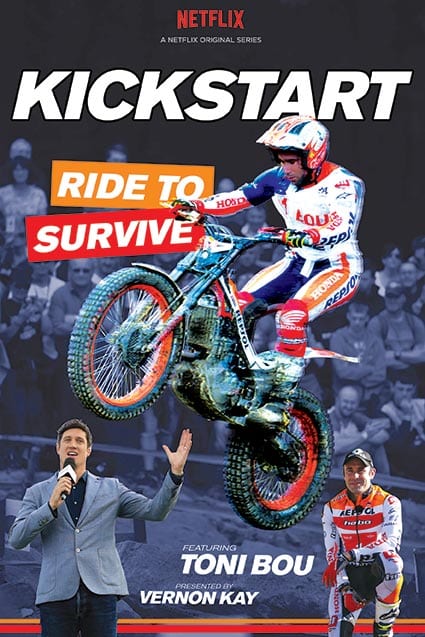 The plan is to run the event in an arena trial style against the clock so in essence, the overall result will be scored similarly to a standard Time and Observation event. One of the reasons behind the move is to pay homage to the iconic Scott Trial which initially started from the Scott factory in Shipley which is just a mere stone's throw away from the Tong venue.
The Netflix connection comes in as the entire event will be filmed, serialised and shown at a later date in a documentary style. The company has recently had such hits as Tiger King, The Crown and fly on the wall docu-series Drive to Survive which has made Formula One watchable for the first time since six-wheelers were banned back in 1983.
The show, which will be called Kickstart: Ride to Survive (see what they did there?) will be hosted by Vernon Kay who learned a whole lot about trials in his stint on I'm a Celebrity…Get Me Out of Here with Bernie Schreiber taking care of colour commentary. The shows are scheduled to air in December which will be a nice festive treat that we can all enjoy.
"It's a great opportunity to trial something new," reckons the FIM's Trial Director Thierry Michaud. "Of course, what we all have to remember is that…
…It's April Fool's!
Latest News