Dan Thorpe has remained faithful to John Shirt and GasGas for 21 years now and has no intention of going anywhere.
We think it's fair to say that Dan has now moved out of the shadow of his dear dad Dave, although Dan is first to admit that whatever trial he wins, Dave will remind him that he won it first.
Dan finally bagged the win in the Scottish Pre-65 Two Day Trial in 2019, making history as the pair became the only father and son to have won the event – Thorpe junior being Triumph Cub-mounted, just like his dad!
Dan is, of course, married to Katy (Sunter) so trials is absolutely endemic to the household.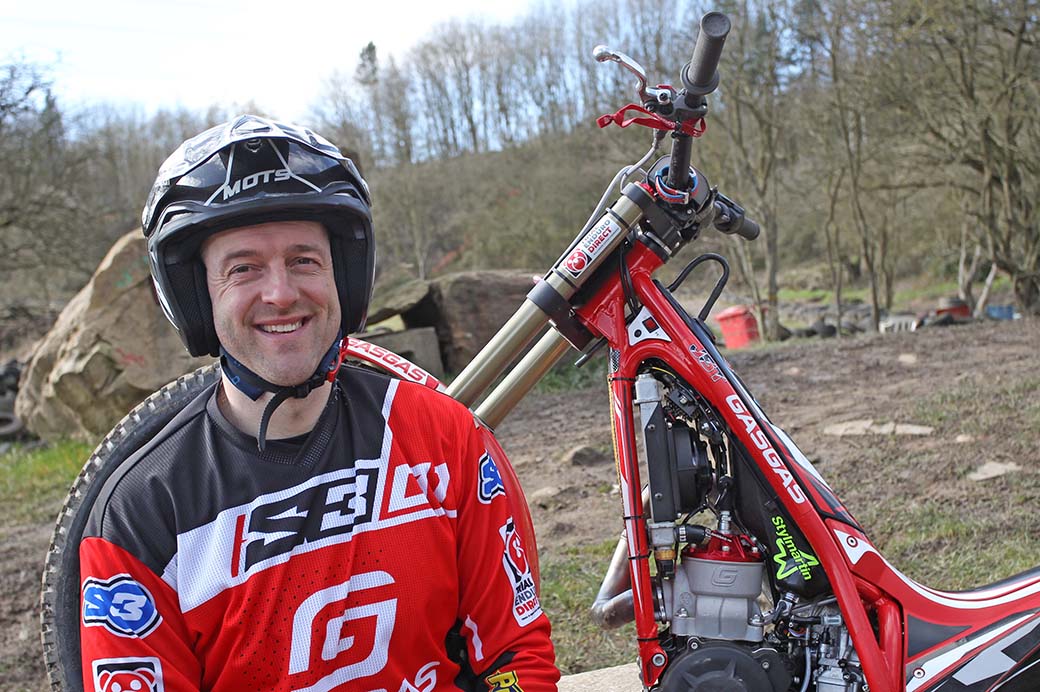 We visited Dan at his BUMPY workplace just days before the travel clampdown and asked him to give us a whistle-stop rundown of his trials career to date. Says Dan: "After trawling through the records I can confirm that I have 148 National wins to my name, with 132 of those on GG.
"I didn't realise I was so close to the 150 mark but that might still take a while to achieve! The century was achieved at the Alan Trial in 2010.
"The Cumberland club's Alan Trial is actually one of my most successful events, alongside the Peak trial and the Loch Lomond Two Day as I have won each of them 10 times. (That's 30 wins in three trials, an amazing record in its own right – JD).
"I've now won the ACU S3 Parts National Championship four times (formerly the Novogar and MCN champs), firstly way back in 1997 on board my Hamilton Yamaha TYZ and (I think) then again in 2010, 2011.
"I could have possibly won it on more occasions as I've ridden most of the events every year in between but have unfortunately been ineligible for points between 1998-2009 and 2012-2018.
"I think it's three (used to be five) years after winning Expert Champs, three years after finishing in the top 10 of BTC Champ class and winning S3 Champs more than once in three years.
"It's complicated – but I know I wasn't eligible to score S3Partspoints in those years for whatever reason! So if I win the Expert British Trials Championship this year – assuming there is one now – I won't be eligible until 2024 and if I win the S3 Parts again this year I won't be eligible for next year.
"I think I would be eligible for the Over 40 class on the Easy route though! I've won the Expert Class in the BTC in 1999, 2005 and 2015 and been second four times – in 2000 to James Lampkin, 2006 to Sam Haslam, 2016 to Tom Minta and 2019 to Chris Stay.
"In the main British Championship class the best I managed was seventh in 2002. I never made the Championship class podium but did have a couple of fourth places.
"I've ridden every Scottish Six Days since 1996, so this year would have been my 24th. My best finishes are fourth in 2011 and fifth in 2003. Looking back at my Scottish results is slightly depressing as I definitely feel I've underachieved in my favourite trial.
"With the exception of a few daily wins, too many fives have spoiled much better results as usually one bad day out of six costs me dearly. However I guess I'm one of many who can say the exact same thing.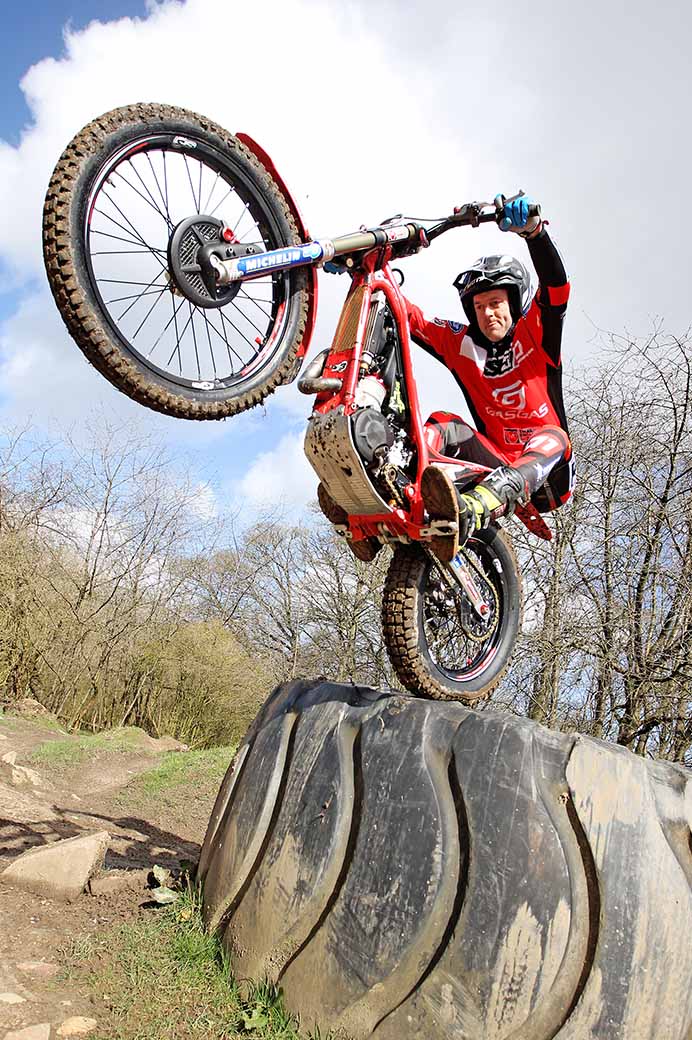 "The Scott Trial is definitely my favourite single-day event and I have ridden it 22 times with just a single DNF, in the floods of 1998. There is just nothing else that compares. I don't have many regrets in trials (aside from bad performances), but not riding in what could have been my first two Scott trials in 1995 and '96 is definitely one of them.
"It was only a last-minute decision in '97 when Lee Sargent broke his arm just before the event and this prompted Dad to ring my future mother-in-law and blag Lee's entry.
"I absolutely loved it and got my first of 17 Silver Spoons. I also have four Gold Spoons with my best finish being fifth in 2005, '09 and '11.
"I am not known for rushing so it doesn't really come as a surprise that time has been my main problem in the Scott. I managed best Observation score in 2004 but I was still some way off the pace of Graham Jarvis.
"I can't explain why but I have made two of my fastest times in the last three years. I would like to say that it has something to do with riding a few MTB Enduro races in the past few years but I feel I have an ulterior motive.
"Papa Thorpe doesn't approve of me riding MTBs as he says they are dangerous and thinks I shouldn't risk hurting myself meaning that I couldn't ride trials. I try to explain the fitness benefits and that I don't ride beyond my limits but he's having none of it!
"That's about it at the moment. I suppose I'm one of the many trials riders that are currently sulking with the news of all the cancellations. Hopefully we'll be back up running again soon."