Scarborough rider, Callum Williamson topped the entry of sixty riders at the first round of Guisborough DMC's popular Summer Series trials held at Aislaby Quarries with Harrison Skelton in second place.
Still, in youth class, young Skelton dug in well against the more experienced Williamson and showed what he is capable of when attacking the fearsome six-foot rock step of section two, almost matching Williamson's score of six marks lost but five marks lost on the third, seventh and tenth just dropped him off the pace. Only one unpenalized ride all night on this one out of the top three classes and that was from M/X man, Alex Collings, from Skelton. Collings, a really promising rider in his youth, retired from trials at a young age but put together a solid ride on the night to edge out the experienced Alan Carr from Scarborough on most cleans rule to win Clubman A class.
Liam Smith dominated Intermediates, winning by seven marks from Carl Kirkbride, Kirkbride proving to be top dog in a gaggle of local Esk Valley riders, most of whom compete at both disciplines of trials and M/X.
Clubman B class is always tight and this one proved no exception, Andrew Dale hung on to finally sneak the win on just one mark lost from Whitby's Richard Harrison on three. Harrison – out on a Scorpa – was followed home by Chris Stoddart, Paul Nelson, Phil Manton and Ebor's finest, Vicky Lamb. Stoddart and Nelson let the win slip away with fives on the fourth and fifth hazards.
Jeremy Saffin lifted the Twinshock award and Tobias Arbon and Lewis Rowe headed a strong entry on a very tough Youth D course, Arbon snatching the win with his better ride on the final section to win by just three marks.
Results
Expert: 1 Callum Williamson (Montesa) 6, 2 Harrison Skelton (Scorpa) 35.
Intermediate: 1 Liam Smith (Beta) 13, 2 Carl Kirkbride (Sherco) 20, 3 David Archer (Gas Gas) 25.
Clubman A: 1 Alex Collings (Montesa) 8 m/c's, 2 Alan Carr (Scorpa) 8, 3 James Cameron (Gas Gas) 11.
Clubman B: 1 Andrew Dale (Vertigo) 1, 2 Richard Harrison (Scorpa) 3, 3 Chris Stoddart (Repsol) 6 f/c.
Youth B: 1 Reuben Norris (Sherco) 84.
Youth C: 1 Louie McGee (Beta) 22.
Youth D: 1 Tobias Arbon (Oset) 62 2, Lewis Rowe (Oset) 65, 3 Vaughn Harland (Beta) 84.
Twinshock: 1 Jeremy Saffin (Fantic) 49.
Adult white: 1 Chris Pearson (Sherco) 19, 2 Nicola Dixon (TRS) 24, 3 Mark Williamson (TRS) 34.
Conducted: 1 Pippa Carter (Oset) 20.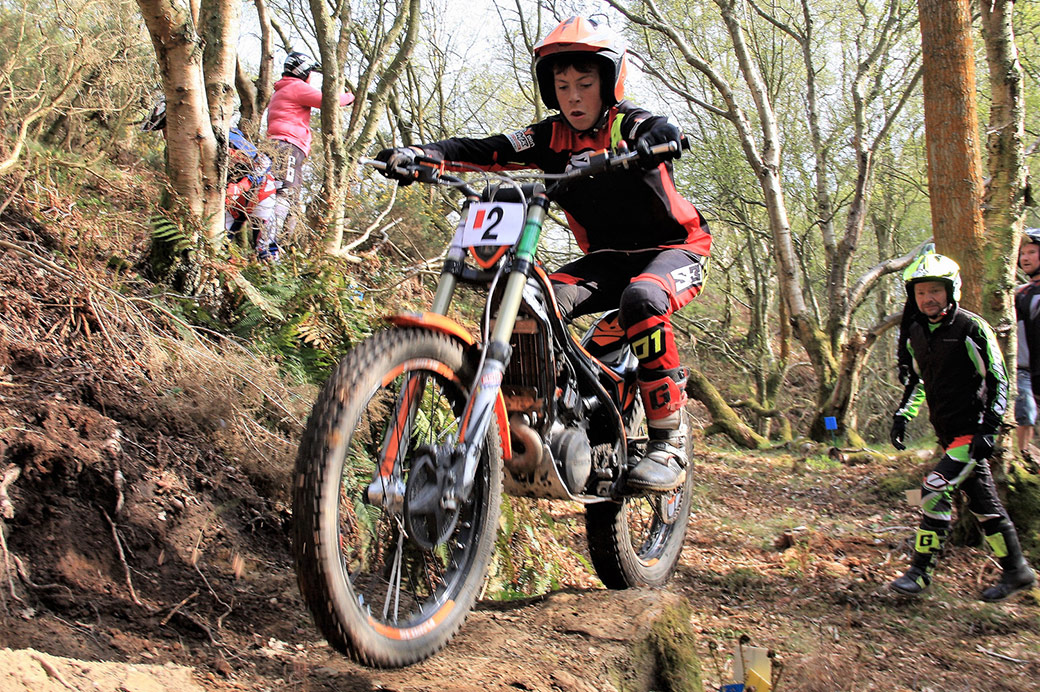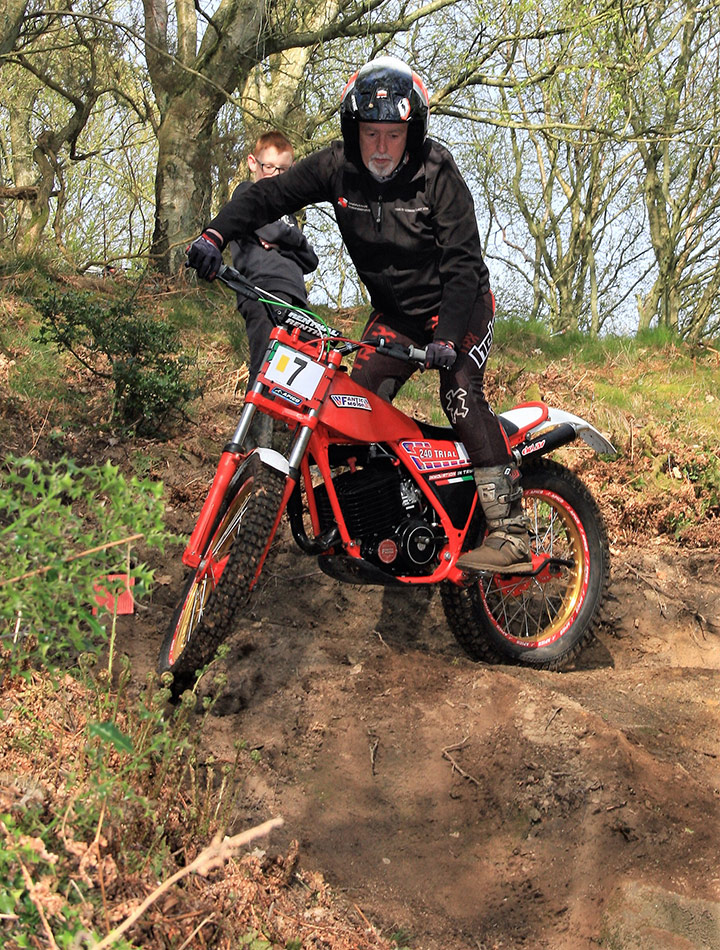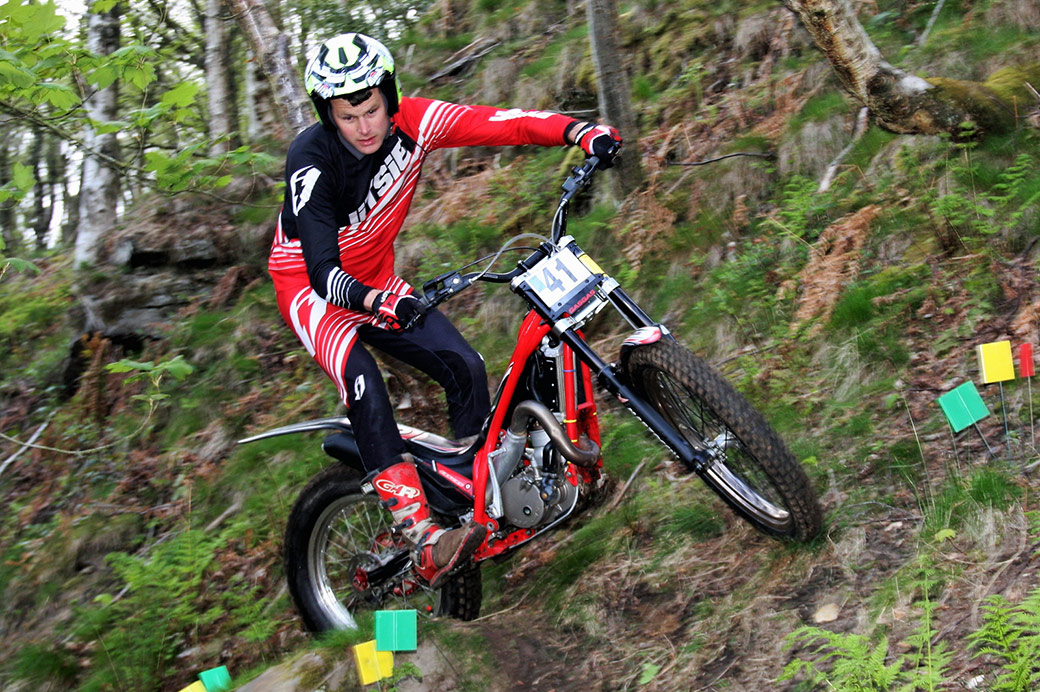 Latest News