Last week James Dabill aka Dibsta, eight-times British Trials Champion and Britain's undisputed #1 trials rider over the past decade and a half, shocked his many fans with the announcement that he has made the decision, aged just 34, to retire from professional trials…
A regular on the World Championship circuit – both outdoors and in – since 2005, proud Yorkshireman James has been a popular character with the fans and respected by his rivals.
With 100 per cent support from mum and dad Cherry and Mal, Dibsta has enjoyed a fantastic career as a professional sportsman and a great role model for his many young fans.
An outstanding youth rider, this led to James becoming Junior World Champ in 2005 – James took an impressive 14 wins as a Junior.
Dibs made his Trial World Championship debut that year and after finishing 17th in the series, the Leeds lad has finished top-10 every season since from 2006 to 2020 inclusive – a fantastic record.
James also claimed the European Trials Championship crown in 2006, never easy with a seemingly never-ending conveyor belt of young Spanish challengers.
In a sport dominated by the Spaniards, led by 28-times World Champion Toni Bou and backed-up by Adam Raga, Albert Cabestany, Jeroni Fajardo plus that Barcelona-based Japanese chap Takahisa Fujinami, James finished sixth in the World on no fewer than six occasions and is the only 'foreign' rider to mix it with the ruling Top 5 from 2010.
During his TWC career – riding in over 170 individual rounds – James made it onto the podium five times, the first time being a memorable third place in front of cheering home fans at Nord View, Cumbria, back in 2012.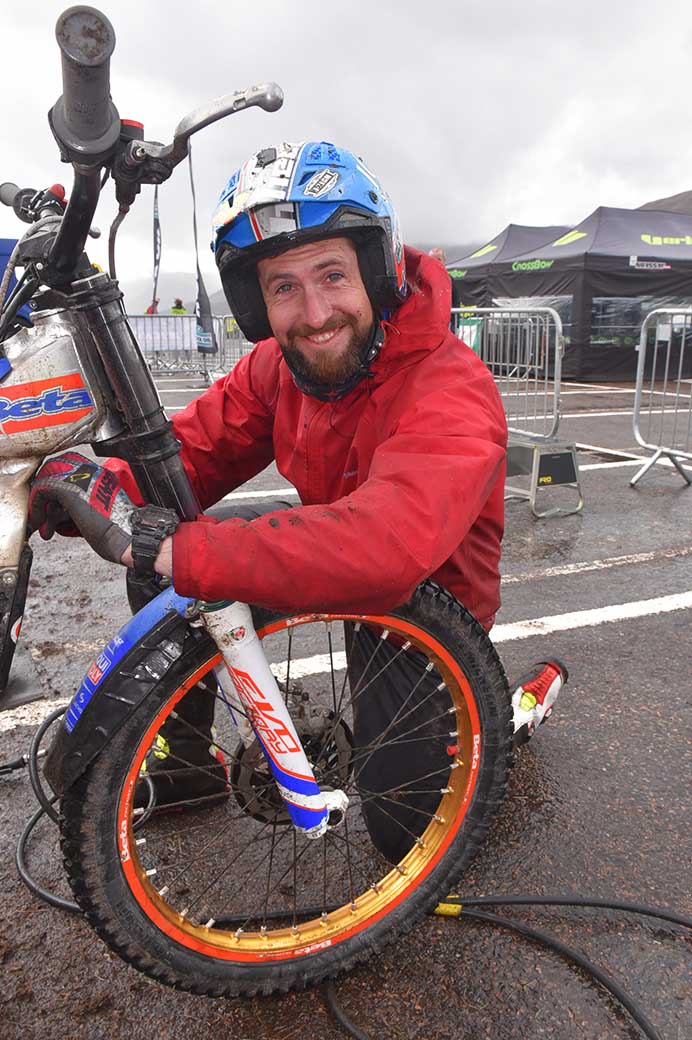 As a member of the Great Britain team in the annual Trial des Nations contest, James competed 14 times and led the squad to second place, behind the all-conquering Spaniards, no fewer than nine times.
In X-Trial (Indoor) James didn't quite manage the success that his undoubted skill deserved but based on his outdoor form, Dibs was invited to contest the FIM series a total of 11 times with his best years being 2010 and 2014 when he ended the campaign in fourth place.
James was also, of course, a shoo-in for the annual Sheffield Indoor where he always put on a show for the fans in what is effectively his home venue.
As a Junior, he had, in his Championship year of 2005, stood victorious on the top step of the podium following a historic ride at Hawkstone Park that set him well and truly on the road to a professional riding career.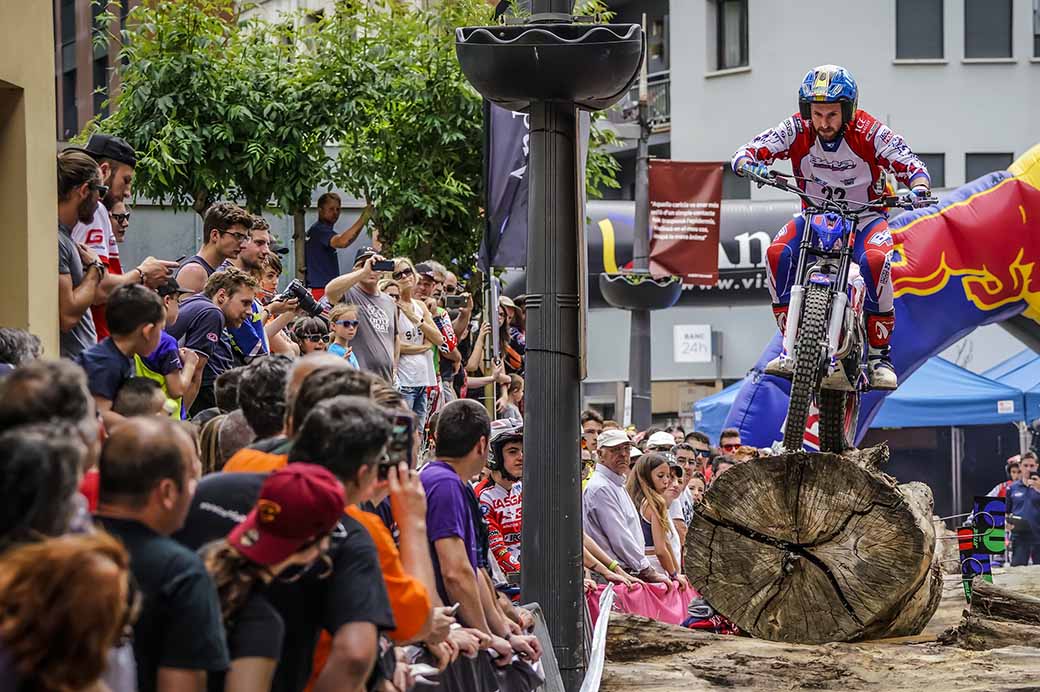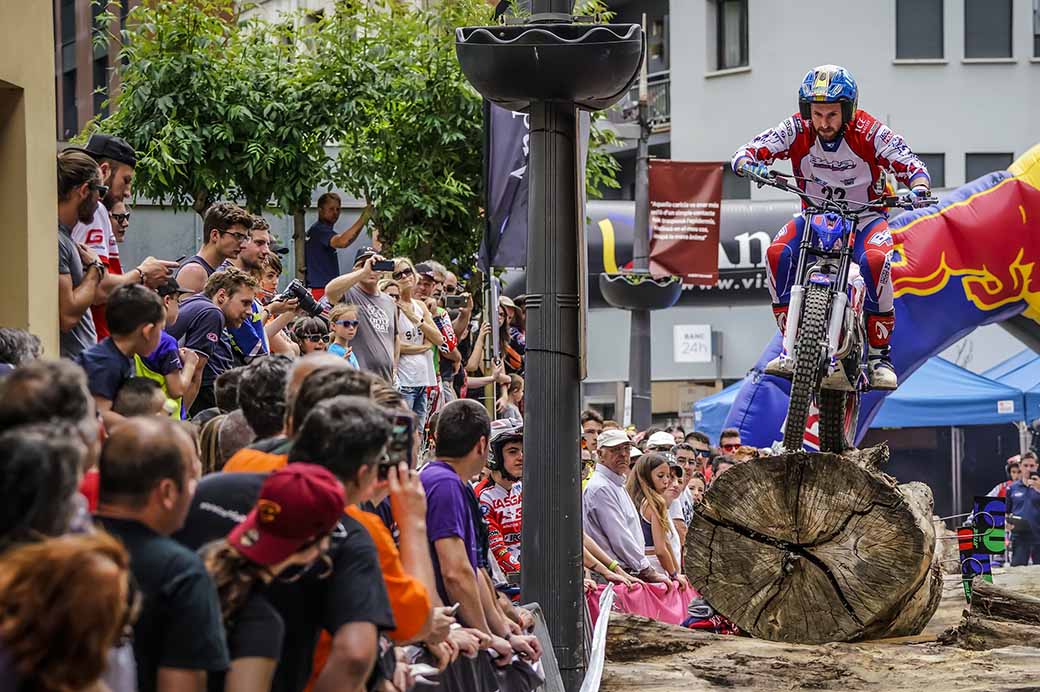 The first of James's eight British titles came in 2009 with a run to 2016 only interrupted by a lone title for his long-time friend Michael Brown.
James is also immensely proud of his four Scott Time and Observation Trial premiers which were won respectively in 2010 (GASGAS), 2014 (Beta), 2016 (Vertigo) and 2019 (Beta). As a Yorkshireman, winning the Scott is always extra special.
His three Scottish victories started back in 2007 on the Future Montesa four-stroke, then 2011 on Beta before taking the fight to his friend Dougie Lampkin as Doug racked-up seven straight wins before James wrestled the win back in 2019.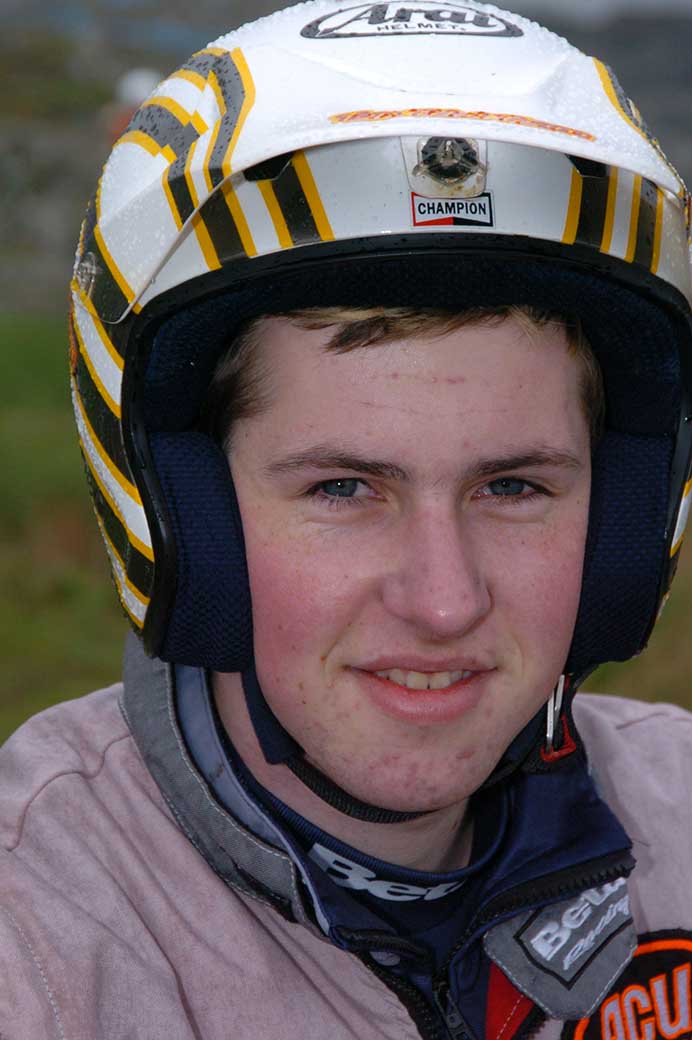 In between all this, he also found time to contest – and win – the Italian Trials Championship in 2006 and 2007!
With no International travelling, James is looking forward to spending more time at home with his all-important family, wife Emma, sons Archie and Noah – plus there's a new arrival on the way!
The many machines of the champ – he's ridden 'em all
During his long and successful career, James has ridden a few different trials irons. In order of appearance they are – Yamaha 80, Mecatecno 80, GasGas 125/250/300, Scorpa 250, Beta, Future Montesa, GasGas, Beta, Vertigo, Beta.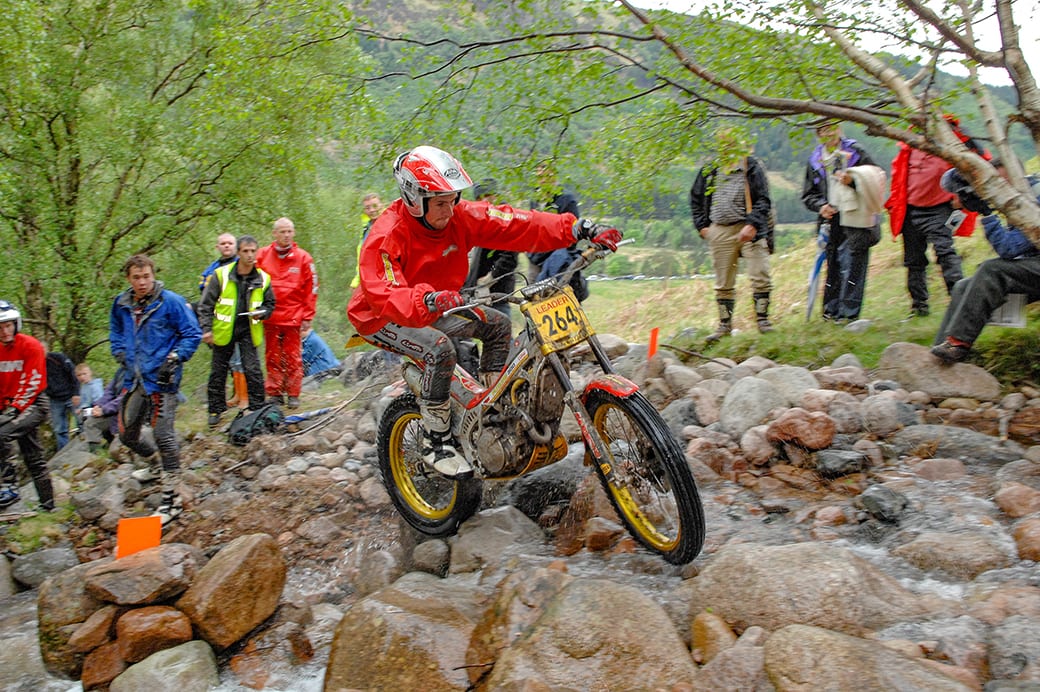 Dibsta's announcement in full…
"Fans friends and family. The time has come for me to inform you guys that I will retire from riding the Trial World Championship and at the professional level. This was a decision that didn't come easy to make but I made it with a smile on my face as I know it's the correct time to walk away.
"From such a young age I have been able to live my dream of becoming a professional trials rider and that was all thanks to my amazing parents for sacrificing everything to help me on this crazy journey.
"When I look back on almost two decades of riding in the world championship it fills me with pride to have achieved what I have and to have met and worked with some of the most amazing people in our sport.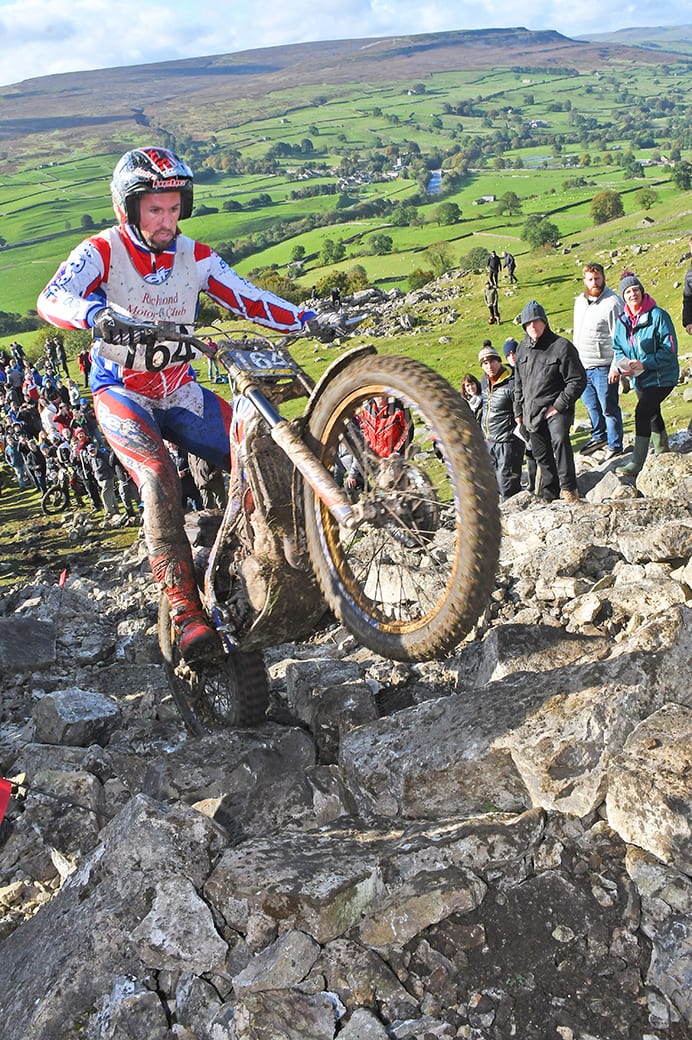 "There are too many names to mention but I am sure you all know who you are and I want you to know that I will be forever grateful and in your debt. I am sure I will see everyone in the paddock again soon but for now, it's a fond farewell.
"Thank you to everyone and I wish you all the best. Cheers Dibs x"
TMX wishes James all the very best for whatever the future holds.
Pictures: John Dickinson, Eric Kitchen, Good-Shoot, FIM-G2FMedia and Pep Segales
Latest News