When French trials enthusiast Marc Teissier launched his new trials bike company, after leaving Scorpa, the company he also founded, he decided to fulfill a dream of reviving the famous Bultaco brand.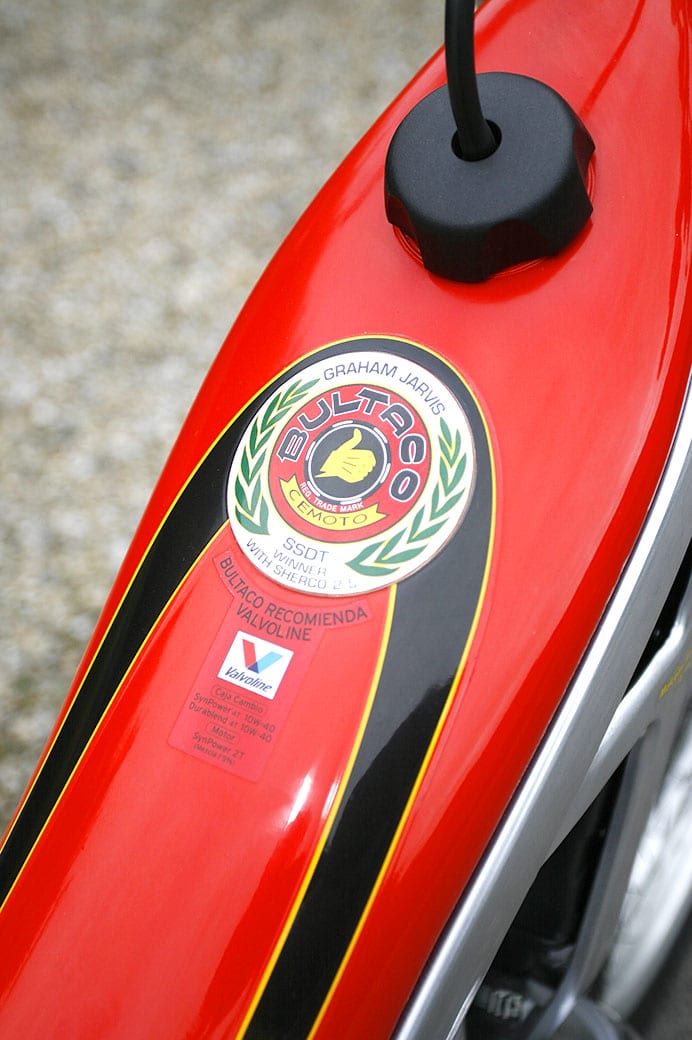 And so the French businessman set up shop in Barcelona, the home of Bultaco, and the very first model to emerge for sale was called the Bultaco Sherco.
Sherco was inspired by the famous Sherpa trials model.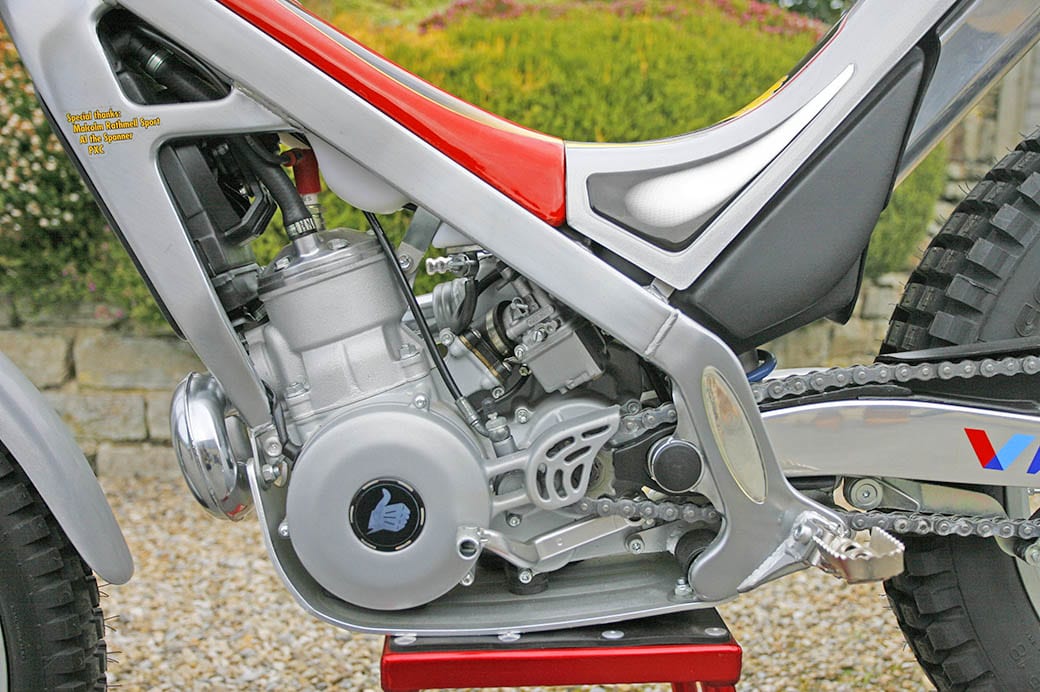 As a tribute to Bultaco the first model in 1999 was very much turned-out in traditional Bultaco colours which was silver and red.
As it happened the company then dropped the Bultaco name and it became Sherco, which developed its own identity and the main colour adapted to blue.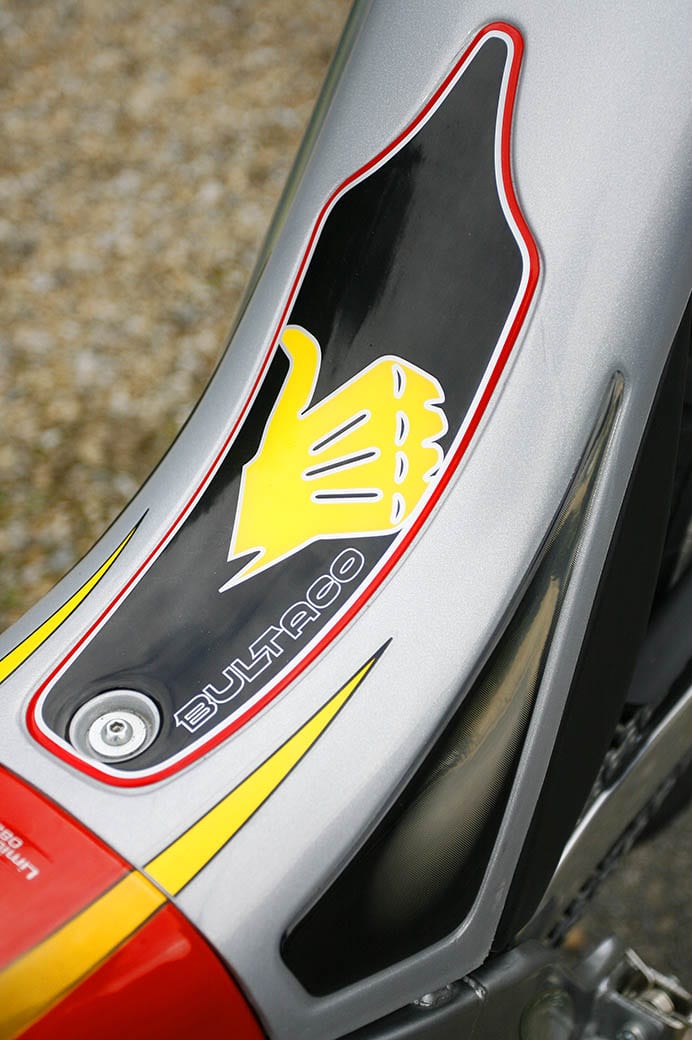 Recently, Andrew Brown, who runs AG Bikes in deepest Swaledale, amazingly located a brand new, never run, version of that original 1999 model Bultaco Sherco – on Sardinia would you believe – and couldn't resist the urge to buy it.
And here it is in all its unused glory.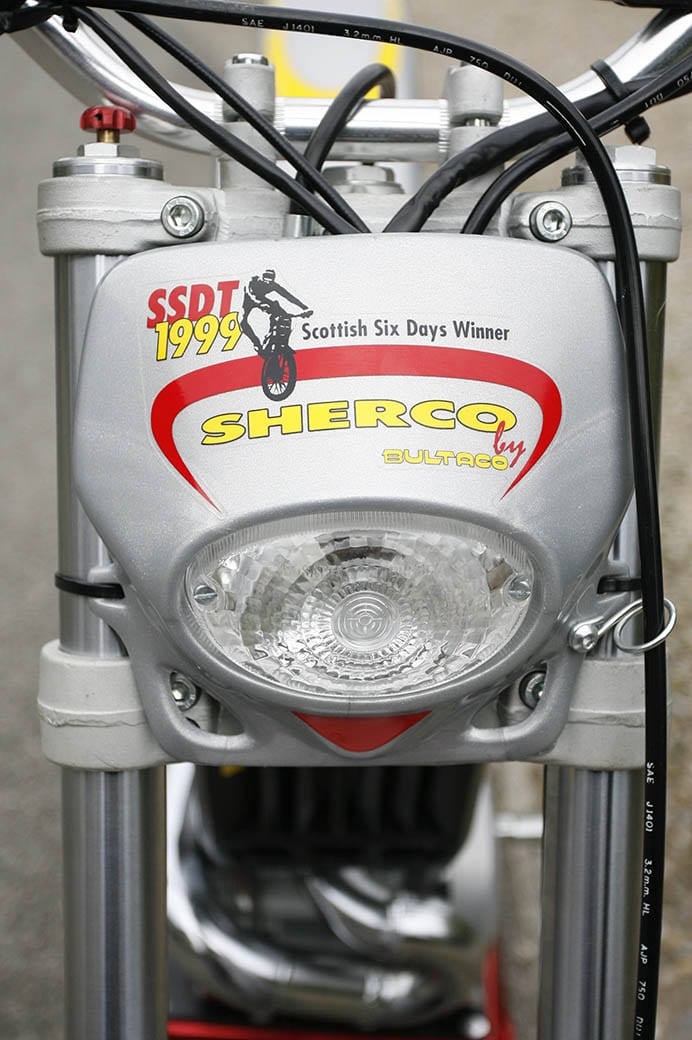 Bet even the factory hasn't got one in this condition…absolutely fabulous!