The Montesa 2T is the trials bike that many think Honda Montesa should have made.  It marries the latest 4T chassis with the earlier 315 two-stroke engine and is a cracking hybrid. This particular example was built by Graham Tales originally, with the main fabrication work being tweaking the front down tubes to suit the two-stroke motor.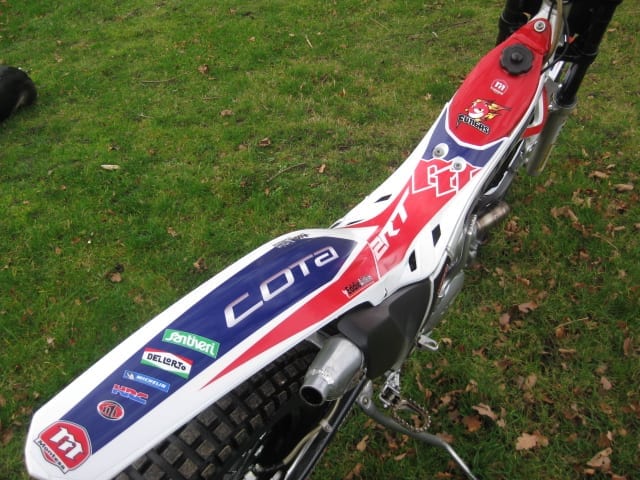 Co. Durham rider/ dealer Eddie Aitken then bagged the bike and set about adding some bling. The stainless exhaust front pipe was specially made for Eddie and it  feeds a 315 centre box with the  gases exiting via a Gas Gas  tailpiece.
A pair of brand new Jitsie wheels does a great job on the bling front as does a set of shiny new graphics to set the whole thing off.  It isn't just a show bike either and Eddie has already been out on it in his native North East.