GAS Gas has always been at the forefront when it comes to special editions and 2019 is no different as the Girona factory unveiled its latest TrialGP model at the influential EICMA show in Milan.
To be built as a run of 800 machines, incorporating all four capacity models, 125, 250, 280 and the range-topping 300, this is as close as you are going to get to a full factory spec bike as ridden by factory stars Jeroni Fajardo (World No.2) and Jaime Busto.
The basis is of course the long established chrom-moly perimeter frame which houses the six-speed two-stroke PRO engine that features updates. There's a new cylinder head and inserts, new clutch plates and a new clutch cover with quick access to the clutch.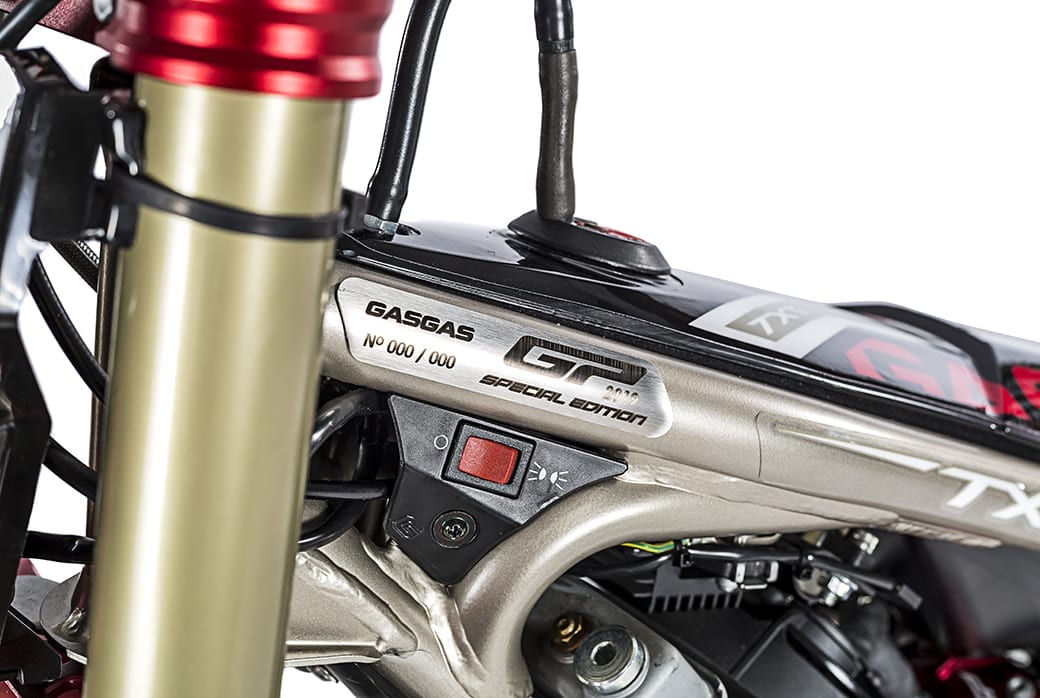 There are new main bearings and exterior crank seals for easy changing. A carbon fibre airbox is a real factory touch on the TrialGP model.
At the back, the new aluminium swinging arm is lighter and is controlled by an all-new linkage via a top spec Ohlins rear shock. Up front there are range topping Tech Gold forks.
The brakes and clutch benefit from new master cylinders, there are Hard Rock aluminium footpegs, quality stainless steel fasteners and many detail touches.
Finish and quality look bang-on and while style is always a matter of personal preference we reckon the TrialGP looks a million dollars. The trials market has never been as competitive and Gas Gas are, as ever, leading from the front!
TrialGP Features
Chrom-Moly steel perimeter chassis
NEW Aluminium swinging-arm
NEW rear linkage
Ohlins rear suspension
Tech Gold forks
Hard Rock aluminium footpegs
Black wheel rims
Engine: Two-stroke with six-speed gearbox
NEW engine main bearings
External crank seals
NEW clutch covers
NEW cylinder head and inserts
NEW carbon fibre airbox
NEW front brake/ clutch master cylinders
Stainless steel fasteners