Check out this amazingly original Gaunt Suzuki sent in by occasional Continental contributor Justyn Norek – 40 years after being created by prolific and inventive English trials enthusiast Peter Gaunt.
Back in 1967, Yorkshire ace Peter took a standard Suzuki Trail Cat and turned it into a very competitive trials model, an example of which was taken to fourth place in the Scottish Six Days Trial in 1969 by a young Martin Lampkin.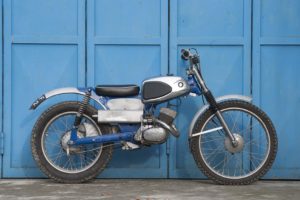 The tiny Trail Cat engine featured a three-speed gearbox with a secondary dual ratio, making six speeds in total, three high and three low with the change made via a rocking pedal separate to the conventional three-speed gear change.
The 118cc engine was boosted to 128cc by using a piston from the Suzuki T20 250cc twin cylinder engine. All the heavy standard tinware was stripped with aluminium mudguards fitted along with a trials seat and a Gaunt designed silencer. The model pictured looks exactly as it would have when Peter constructed it in the late 1970s.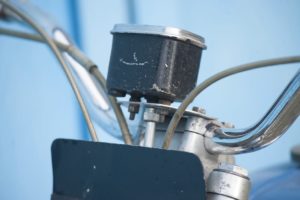 As with most machines, many have been subsequently modified. We don't know exactly how many Gaunt Suzuki's were produced but when Suzuki stopped supplying Peter with machines to modify he went on to produce the even more diminutive Gaunt Jawa at just 80cc.