TrialGB delays start to the 2021 season
By John Dickinson on 5th Feb 21
Following submissions from many valued partners, riders and friends requesting an early announcement, it has been decided to postpone the start of the 2021 Wulfsport ACU Trial GB Championship until May.
With coronavirus still raging across the country, the decision has been made to delay the start in order to hopefully hold the event in as near to normal conditions
as possible.
While contingency plans were in place to start as soon as the UK Government lifted the current ban, it is hoped that by May spectators will be permitted to attend outdoor events with Covid secure restrictions in place.
Finding alternative dates is never easy, but with the cancellation of the Scottish Six Days Trial, new possibilities have opened up and the first round is now scheduled for Saturday, May 1, still at Hookwood in Surrey which always offers a special start to the season.
The second round, to be organised by the Westmorland Club, is now scheduled for Sunday, May 9.
Series Manager, Brian Higgins said: Making decisions like this is never easy, but we wanted to give riders as much time as possible to prepare and be certain as far as possible that they target their training to a concise date.
We thank everyone for their cooperation and we will monitor the situation going forward and trust that the virus can be controlled to improve the scope over the next few weeks.
When the season does get started, a new innovation this year will be a new scoring system. During the winter months, ACU Trial GB have been working closely with Lionel Cox and Andrew Beck who have developed an electronic scoring system without the use of sometimes sketchy internet at venues.
The new system, currently going through its final tests, uses mobile phone technology.
Higgins added: Back in 2017 when I was involved in the Trial GP World Championship we used Tablets and the Internet to produce instant results and often we had to boost the signal. Now with this we have a system where the scores are stored in two places, with the observer and the rider. Effectively this replaces the need for punch cards.
Rolling this out in 2021 has only been possible with the assistance of ACU Events Ltd, plus several of the top UK Importers including Beta, GASGAS, Montesa, Scorpa, TRRS and Vertigo who will be partners for the series.
Wulfsport has taken over as Title Sponsors, while Sammy Miller and Point S remain as featured Partners in the championship.
Further details can be found on the Championship website acutrialgb.co.uk
More like this…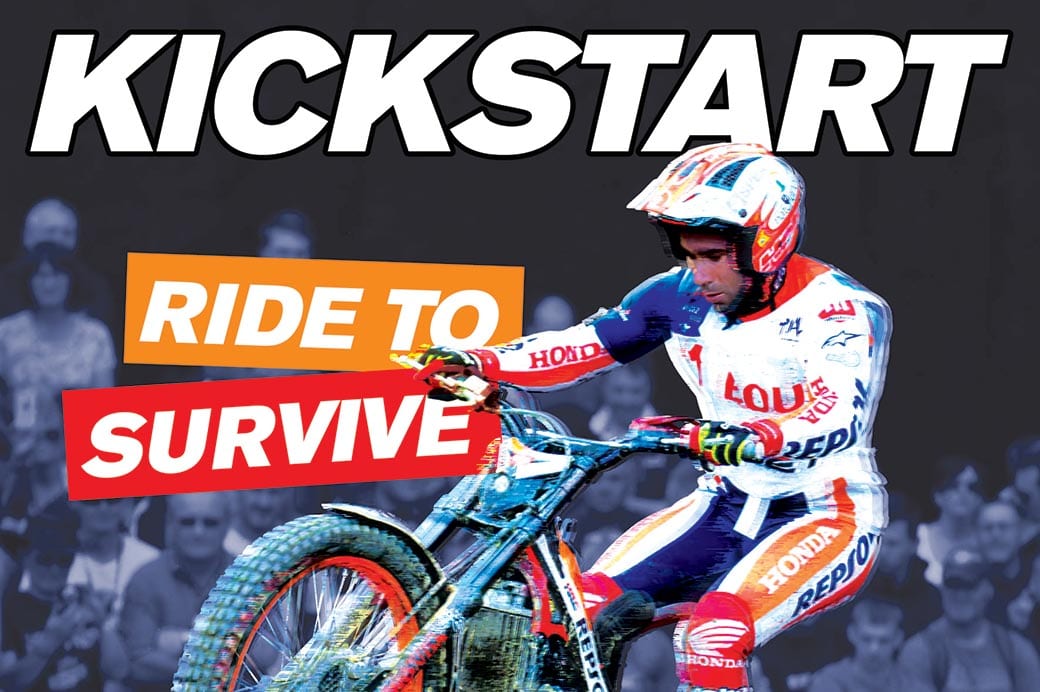 Brand-new format for TrialGP of GB!
The FIM, ACU, and online streaming service Netflix have teamed up to do something very special for this year's British round of the FIM Trial World Championship.