Toni Bou finally received his 2020 X-Trial championship trophy at a prize-giving ceremony this week. But that's not the most important thing for Toni — and we will all agree with his words.
The pandemic caused by COVID-19 cut short the 2020 X-Trial championship schedule, bringing an end to the season with five trials having been held. Repsol Honda Team rider Toni Bou, who claimed victory in each of the events, has finally been awarded the official FIM title.
In a ceremony held yesterday, which had been postponed due to the current COVID-19 situation and health authority-imposed restrictions, the Fédération Internationale de Motocyclisme finally awarded the medals to the top three finishers in the 2020 X-Trial World Championship, with Repsol Honda Team rider Toni Bou, collecting the champion's trophy and medal.
Bou was the winner of all five points-paying trials in the championship (La Reunion, Vendée, Budapest, Barcelona and Bilbao), where he demonstrated a similar level of performance to that seen in the previous 2020 championship. The multi-time champion received the gold medal from the vice president of the Fédération Internationale de Motocyclisme, Ignacio Verneda.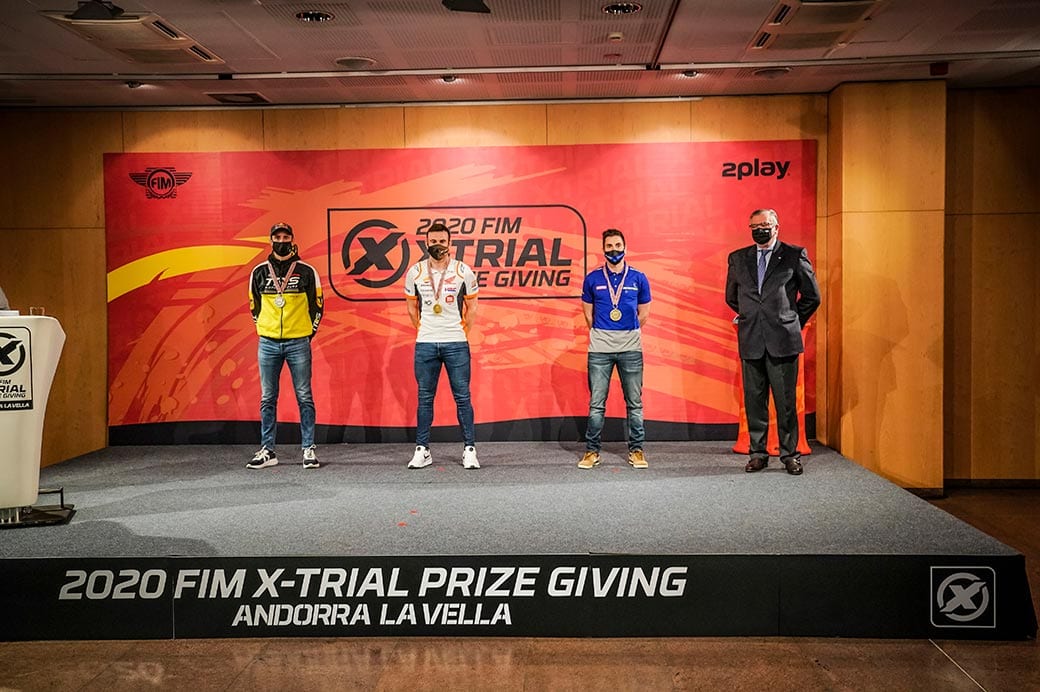 "2020 it has been a special, yet particular season," Bou said. "When we started in November 2019, we could never have imagined how it would have ended.
"The season was a very positive one, because I won all the trials, although it was tough because the riders were more evenly matched than the result of the final championship table shows. It was not easy to make a difference, especially in the finals."
Bou remains as eager as ever to get back in the saddle in 2021. "Since then I have continued to improve as well as analysing which areas I can work on and improve for next season," he added.
"I am satisfied not only with my wins but also with my consistency and I am looking forward to racing again, especially once we can return to normal life without the current health risks.
"That's the most important thing: reaching the end of this global nightmare caused by the pandemic."
Latest News