Your dirt bike advert live within minutes - just three easy steps.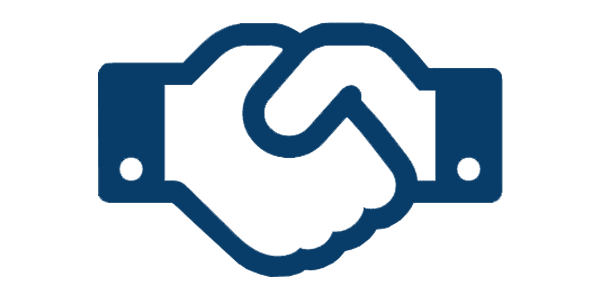 Sign-in or Register
It's very quick and easy and you can even use Facebook to log in.
Create Your Ad
Add your bike details and contact information - it only takes a few minutes to set up your advert.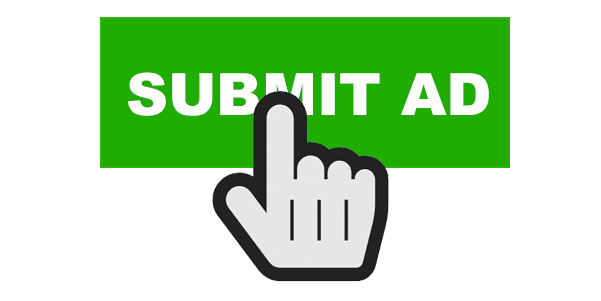 Submit Your Ad
Confirm your booking and you're done. Your advert will be online and appear in the next available issue of TMX.
Select a package below and start selling to 55,000 off-road fans. All adverts will appear online. 'Spotlight' large picture box advert is guaranteed to appear in TMX newspaper for six weeks.
Spotlight

£19.99
Make your TMX ad stand out
The best way to sell your bike, quad, van or motorhome
Guaranteed 6 Weeks Newspaper Large Photo Box Advert
6 Weeks Online Advert
Upload Up To 10 Photos Free
Post YouTube Video With Ad
Your Own Selling Page
Optimized For Mobile Shoppers
Edit Online Ad Anytime
Save Your Favourite Ads
Active Off-Road Audience
40mm x 64mm Enhanced Print Ad
Upgrade To Featured Ad
Great Value
Start Your Ad
Free
£0.00
Advertise with TMX for free
Online ad and free lineage in TMX newspaper
4 Weeks Newspaper Lineage Ad
4 Weeks Online Advert
Upload Up To 10 Photos Free
Post YouTube Video With Ad
Your Own Selling Page
Optimized For Mobile Shoppers
Edit Online Ad Anytime
Save Your Favourite Ads
Upgrade To Featured Ad
Active Off-Road Audience
Start Your Ad
Really happy with the service provided from TMX - Sold my bike straight away on the website — Mr Hardy, Hertfordshire
Advertised my bikes twice with TMX now, sold both within days — Mr Boniface, East Sussex
Sold the bike within two weeks with TMX - Very pleased — Mrs Attwell, Somerset
How does it work?
Your trials bike or dirt bike advert will be placed online and in print with the world's leading off-road weekly. Plus, it will get its own unique web page right here on tmxnews.co.uk
Online you will get your own free editable dirt bike or motorhome selling page. Upload up to 10 free pictures and build your online advert to help sell your dirt bike or motorhome – up to 1,000 characters (150 approx words) for your enhanced motocross, enduro or trials bike description.
Upgrade
Move ahead of the competition with an online featured advert for only £6.99 and get seen by more eyeballs!
Featured adverts go right to the top of the TMX online search results for the appropriate category and are also displayed within featured product boxes throughout our website. There are a limited number of featured adverts available and the booking process is the only time you will get this great upgrade opportunity.
TMX Newspaper
The size of your advert will vary depending on the package you choose. Our Free TMX advert package will secure a free lineage classified ad with up to 190 characters. Upgrade to a TMX dirtShop Spotlight advert to include a picture of your dirt bike, a longer description and an enhanced newspaper advert box.
Don't forget...
To have a much better chance of selling your trials bike, motorhome or dirt bike you should add a picture!
Trials, Motocross and Enduro Motorbike Classified FAQs
Q. How do I keep my trials bike and motorhome safe when I'm selling it?
A. While sadly your dirt bike is always at risk. There are things you can do to reduce that risk. Read our Safe Motorcycle Selling Guide for some handy tips.
Q. Do you have any tips to help sell my trials bike?
A. A well-crafted advert can make a big difference to how fast you sell your bike. We've put together some handy Top Tips For Selling Your Motorcycle to help get you started.
Q. When will my dirt bikes for sale advert appear in the print edition of TMX?
A. Our dirtShop dirt bike classified deadline is Monday 2pm. If you place your dirt bike for sale before this deadline your motorcycle will appear in TMX that week (Thursday). If you miss the deadline your advert will start its advertising run the following week.
Q. When will my online dirt bike advert go live?
A. Within seconds! Your dirt bike will be available for sale once you've completed the advert post.
Q. Can I make changes to my dirt bike and motorhome advert once it's online?
A. Yes. Your confirmation email will contain a link to manage your bike advert. It's important to note that print advert changes can only be made by calling 01524 917887.
Q. Where does my advert appear?
A. Your motorcycle will be for sale in the world's leading off-road weekly newspaper and its website tmxnews.co.uk. Please note this service is open to private and trade motorbike, quad, van and motorhome sellers, but trade adverts will only appear online. If you are a trade seller and would like your stock to appear in the TMX newspaper please call 01524 917887 to discuss other options. Parts, plates, accessories and wanted items can't be booked online. Please call 01524 917887 to discuss other possible advertising options.
If your advert doesn't comply with these requirements and other terms and conditions it will be removed without warning and no refund will be available. This does not affect your statutory rights.