Just months after revealing he almost lost his arm, Davy Pootjes has inked a deal to put him in the MXGP championship for 2022.
JWR Honda Racing has announced that the Dutchman has joined their team for next season.
"We're incredibly excited to welcome a man who knows what it takes to be a top rider," the team said in a press release. "From the country of tulips, windmills, and incredible race fans, the one and only Davy Pootjes.
After his first test, Pootjes reveals he can't wait to go racing. "I'm really happy to get the opportunity to race for an MXGP team like JWR Racing," said the 23-year-old.
"The new Honda looks great, and after my first test ride, I was so impressed and want to go racing right away.
"I am really looking forward to start working with the complete JWR Honda Racing team. I know I will be working with very motivated people that love the sport. I cannot wait to get going.
"I'm so thankful to get this opportunity and to ride the MXGP series on this bike and that Johan Westermark believes in me."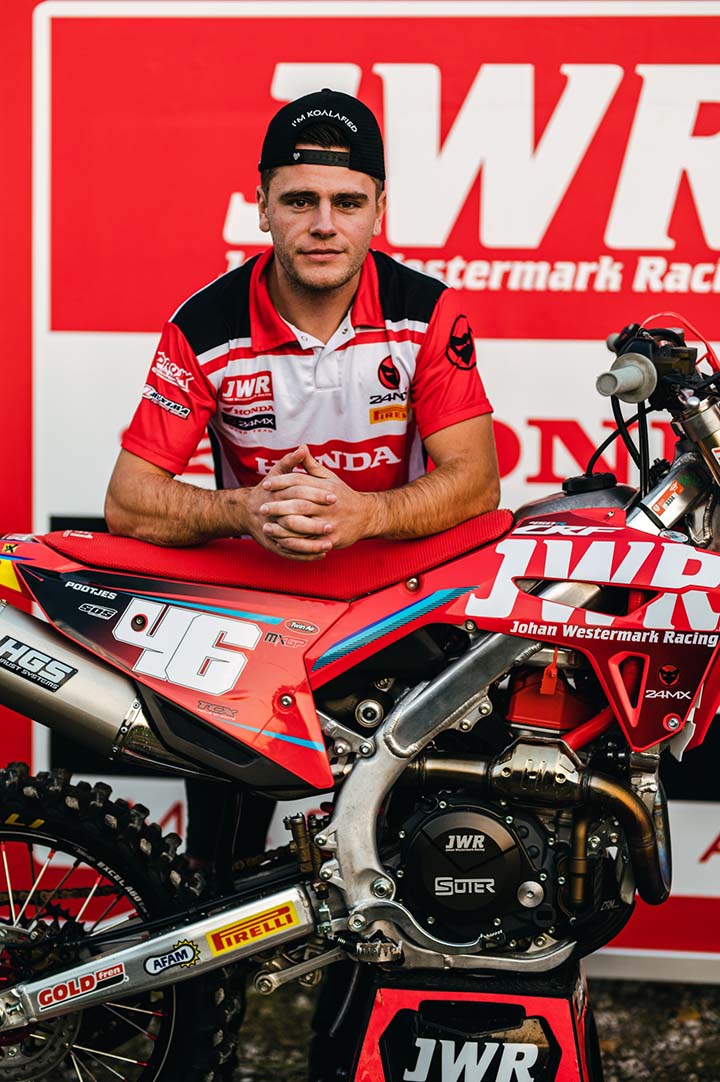 If you've been following Pootjes' career, you'll know just what he's been through in the last year or so, and you'll know he'll mean every word he's said. But, if not, here's a brief recap – boy, he's been through it.
The pilot from Ammerzoden in the Netherlands broke his arm during a training session last year. It turned out the injury was much worse than initially thought.
He was in France for two weeks of training, and on the last moto of the last day, he came to a right-hand turn, a small jump and a downhill slope. Out of the short turn, he crashed. Nothing too bad, the sort of crash you would often see at the track, but on this occasion, the bike landed on him and crushed his arm.
He broke the Ulna in four places and suffered an open fracture. He didn't know it at the time, but the bike tore off all the muscles on the underside of his arm and damaged the nerves.
Davy said it was touch and go whether he would lose his arm.
"We realised that all the muscles had been torn off and that I had nerve damage – my arm was essentially hanging by the radius," he said. "Everything else was torn through."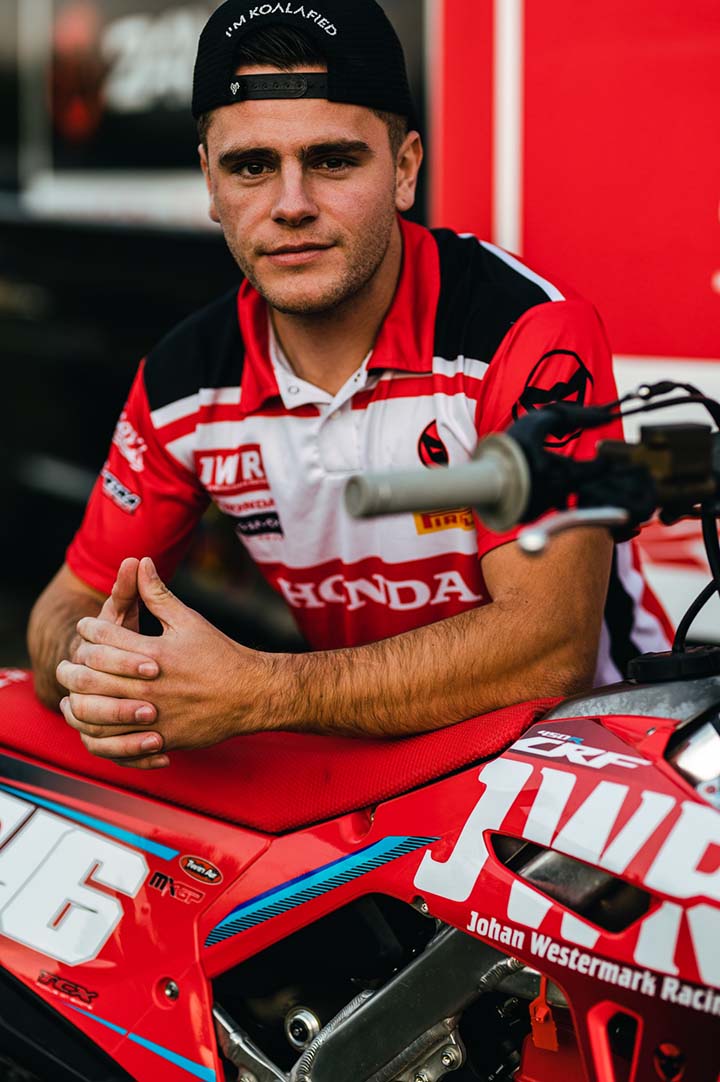 It's no wonder JWR feel he's the perfect fit – fast and a tough never-give-up attitude. "We are happy to have Davy on the team," said team owner Johan Westermark.
"We want a rider that knows what it takes and has speed; Davy has shown speed, so he was on the shortlist of riders that we wanted on the team.
"He is talented, works hard and gives his best. He showed very good speed in MX2 before. If you have been fighting for top positions, you have it, and we want to work with speed.
"His never give up attitude is what we want from a rider, and to ride for JWR is also about having a big heart, and we see that in him."
JWR Racing has also announced that 24MX has committed its support to the team for the 2022 season. "Our collaboration with JWR Racing has been important at several levels," said 24MX Marketing Manager Ashkan Aghili.
"First and the most important part is keep supporting the sport and the community and second to have JWR Racing as part of our R&D process to keep developing the best possible products," said 24MX Marketing Manager Ashkan Aghili.
If you want to hear and see more from his injury revelation, hit this link, but only if you're not squeamish.
Latest News