Electric start is currently the in-thing – some would argue not before time – at least for the trail-type models derived from established trials models.
Gas Gas has just weighed-in with their Contact RR E-Start which as you can guess features a simple push-button electric start.
The RR E-Start sports Tech aluminium forks up front and a Reiger rear shock plus the wheels from the Racing model.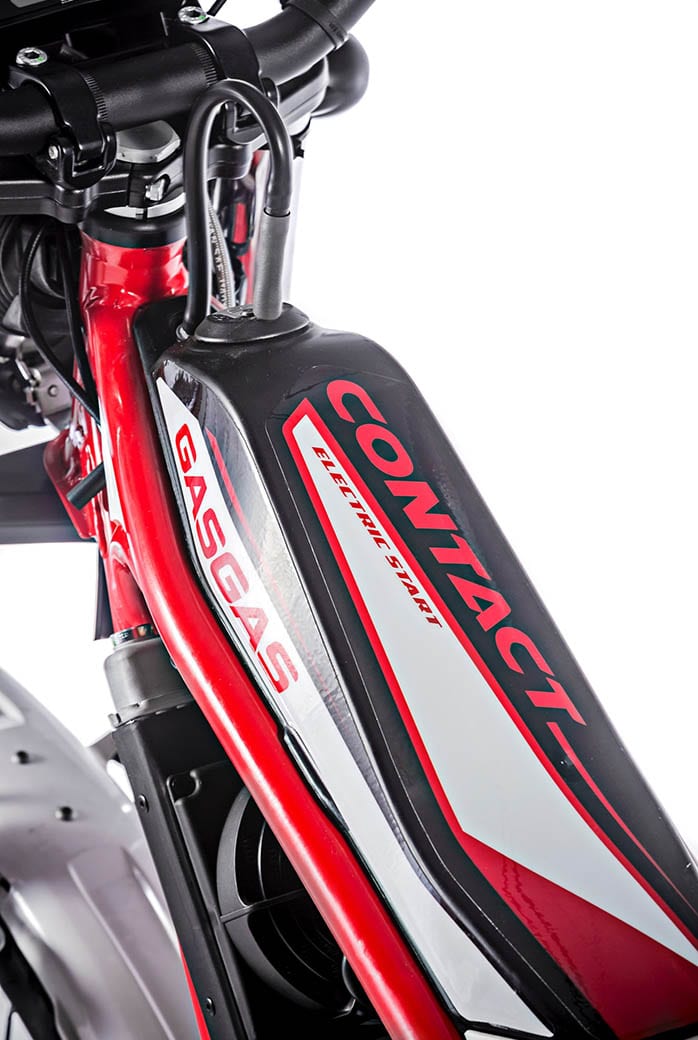 Engine is available in 250 and 280 capacities and features Hydria single map ignition. A stainless steel front pipe carries the exhaust gases away.
The trail part is taken care of by an enlarged three-and-a-half-litre fuel tank and a more comfortable seat. An extra rear mudguard bracket supports the light/ indicator cluster.
There are also Braktec brakes with NG discs and Michelin tyres as standard.
The Contact RR E-Start is aimed at trail riding (or mountain riding as they call it in Spain) but, like similar machines, would be perfect for those who mark out or observe in trials – plus there is nothing to stop you riding in events with your bike having a decent fuel capacity, comfy seat AND push button start!